At Abingdon School we are proud of the excellent standard of catering provided by Sodexo, one of the UK's leading contract caterers for independent schools. The School is committed to maintaining a healthy eating policy and works in partnership with Sodexo to ensure that all meals are fresh, contemporary and nutritionally balanced, thus promoting the wellbeing of our pupils and staff.
All meals are served in our Dining Hall, freshly prepared by our catering team. A full English breakfast is available daily for boarders and a selection of hot and cold dishes, always with a vegetarian option, are offered at lunch and supper time every day. Everyone is encouraged to eat healthily and students are regularly consulted in food committees.
Michaelmas TERM 2023 LUNCH AND SUPPER MENU
Powering performance information
About Sodexo
We source our food responsibly and ethically and are proud to have long standing relationships with our suppliers. All of our food is made fresh from scratch, every day.
All of our meat and poultry can be traced back to British farms. We only use fresh Red Tractor certified:
British beef
British pork
British lamb
British poultry
Our British bacon is made from pork reared on UK farms and smoked using beechwood chips for a delicate but delicious taste.
We take pride in sourcing the best ingredients to make the best food. It's simple, we only use:
100% Red Tractor fresh milk and cream
Fresh British fruit and vegetables wherever possible
Waste Knot fruit and vegetable boxes
RSPCA Freedom Food accredited and British Lion marked eggs
Marine Stewardship Council certified fish and seafood
Fairtrade, Rainforest Alliance and Organic coffee
We also minimise waste by weighing our waste every day.
Meet the team:
Alex Grosz - Hospitality Manager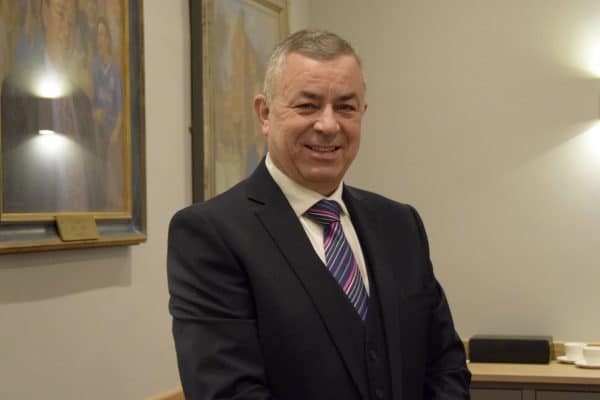 Alex has spent his entire working career in customer service, which extended to the hospitality sector in 1992. Trained in London at the world renowned The Queen Elizabeth II Conference Centre in London, Alex has specialised in running seamless conferences, events, meetings and exhibitions of up to 1000 delegates.
He joined Abingdon in June 2022 and is responsible for the smooth running of events across The Foundation, a role which plays to his enormous strengths of meticulous planning and attention to detail.
"The team has a can-do, hands-on approach making it a very easy environment to work in."
Chris Hatch - Executive Head Chef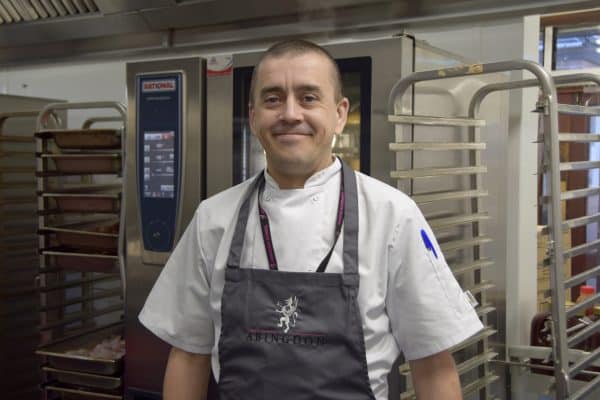 Chris has been a Chef for nearly 30 years, having trained during the 90s at the prestigious Carlton Club in London – an experience which proved good preparation for a career spanning the hospitality sector, including country clubs, hotels and, now, education.
"Food is such a big part of people's lives and one of the most important things to me is making people happy through good food. It doesn't really matter whether that's at a hotel or in a school.
"It's lovely working at Abingdon. Our team is full of friendly people who are passionate about their jobs and really want to do it well."
Victoria Hicks - Head of Catering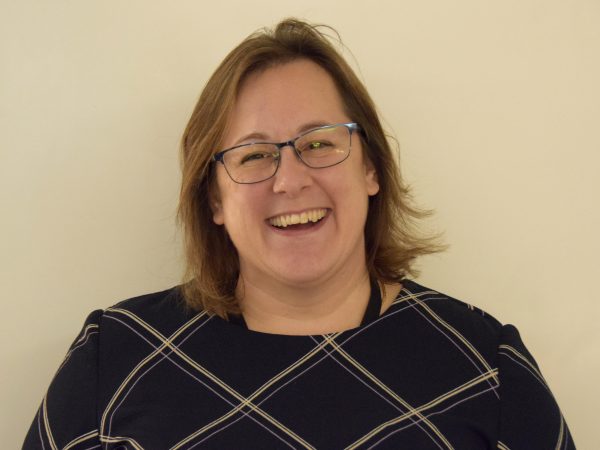 Vicky joined Abingdon in 2019. She has a diploma and degree in Hotel & Catering Business from the University of Huddersfield, alongside various professional qualifications gained throughout her career. Her first job was as Assistant Manager of Frevd café bar in Oxford and her career has spanned major events, education and corporate services.
Career highlights include looking after the Royal Box at Ascot Racecourse and working on the Rugby World Cups in France, England and, most recently, Japan.
She is responsible for the delivery of all catering across the Abingdon Foundation.
Her favourite meal is afternoon tea.
Amit Perti - Catering Manager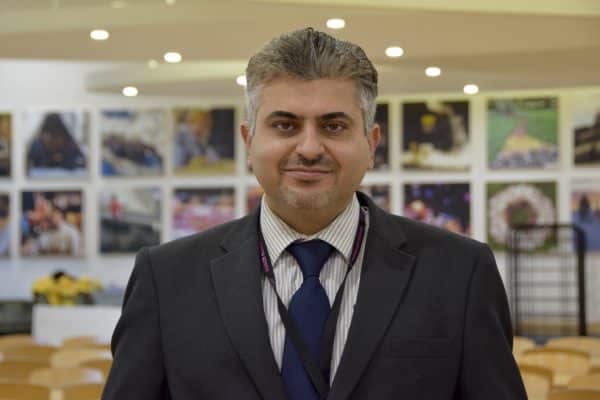 Amit's journey as a chef began in India where he was able to develop his skill set and passion for the industry. He moved to the UK in 2003 as a corporate chef for one of the UKs leading pub retailers and brewers, before moving to a food service company where he worked within schools for 18 years.
Amit joined Abingdon in 2022 and looks after Abingdon Prep School and Abingdon School.
"The culture and ethos here has been very welcoming but, the best bit for me, is bringing a smile to a pupil's face at lunchtime. When I go home, I really feel like I've made a difference to someone's day and done something good."
See a selection of breakfast, lunch and supper options: