Abingdon School and St Helen and St Katharine School operate a Joint Bus Service. Please consult the Joint Bus Service website for travel status updates, lost property information and bus routes. (Lost property can also be logged via the JBS website.)
Go to the Joint Bus Service website
Please see the Covid-19 information page for information on the bus service from September 2020.
For September 2021, it will be possible to book the joint bus service from the beginning of May.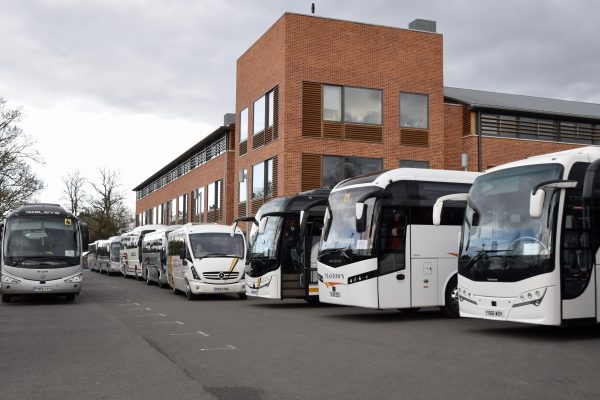 There is also a Saturday bus service to bring boys into school for sports matches.
The map gives an outline of the routes covered by the School's bus service. Routes are continually updated to match numbers so please use the map just as an indication.
For ease of control and convenience, the arrangements are co-ordinated from a single point; St Helen & St Katharine School provides this role. Prefects from both Abingdon and St Helen's, who have been given joint training, supervise passengers.
This arrangement has involved significant co-operation between the schools. We hope that it will be well supported and popular, especially for families with children at the different schools.