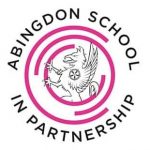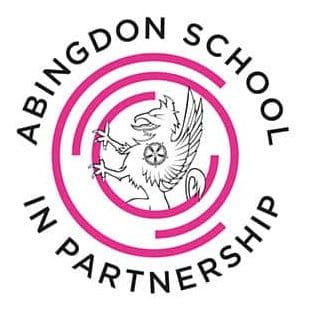 The aim of Abingdon School in Partnership, ASiP, is to build relationships with the local community, and in particular our partner schools, to the benefit of and to challenge all staff and students across the town.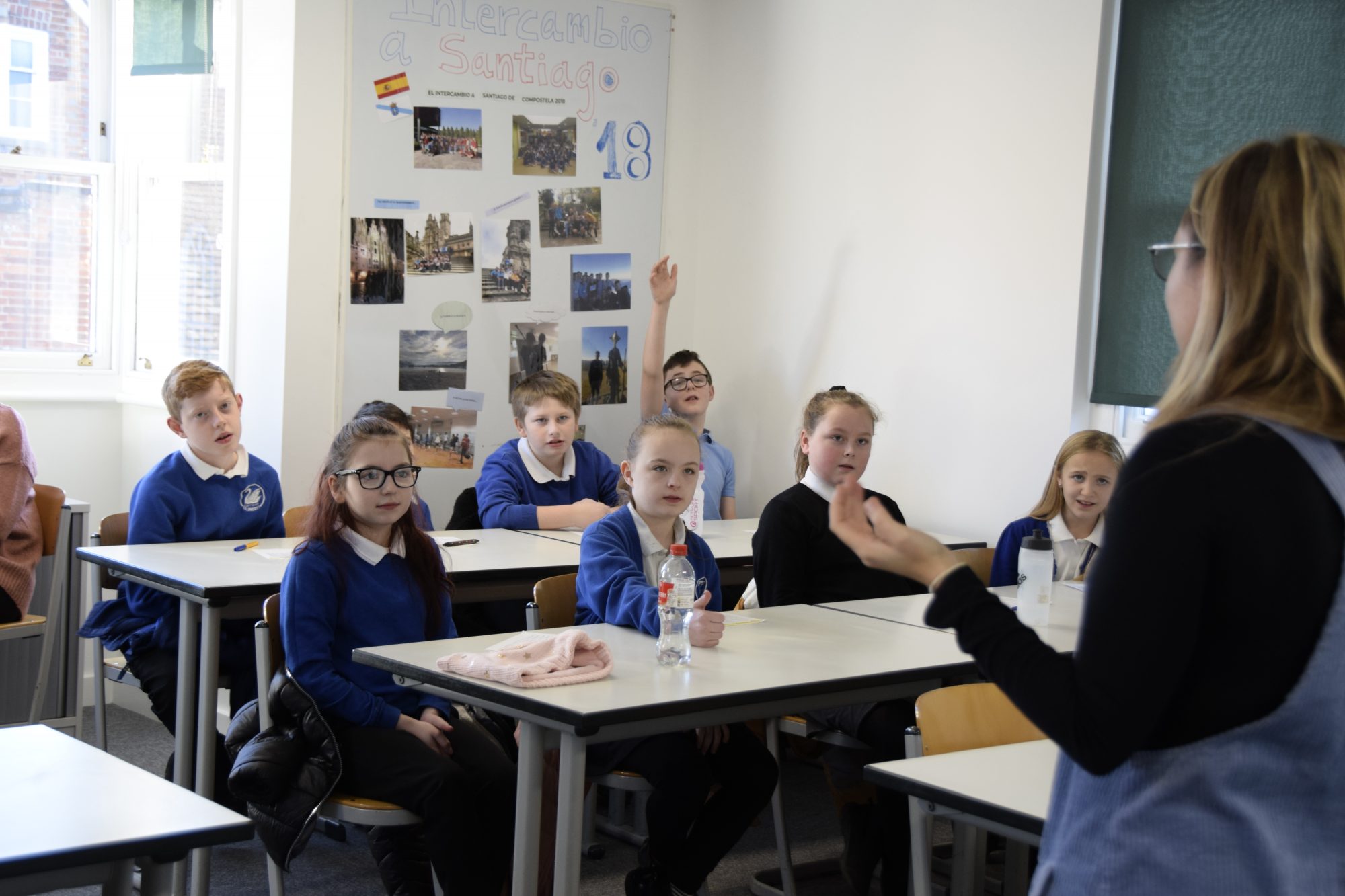 Community
We will build on the positive role the School plays in the local community.
Collaboration
Students and staff collaborate effectively and positively with members of the local community.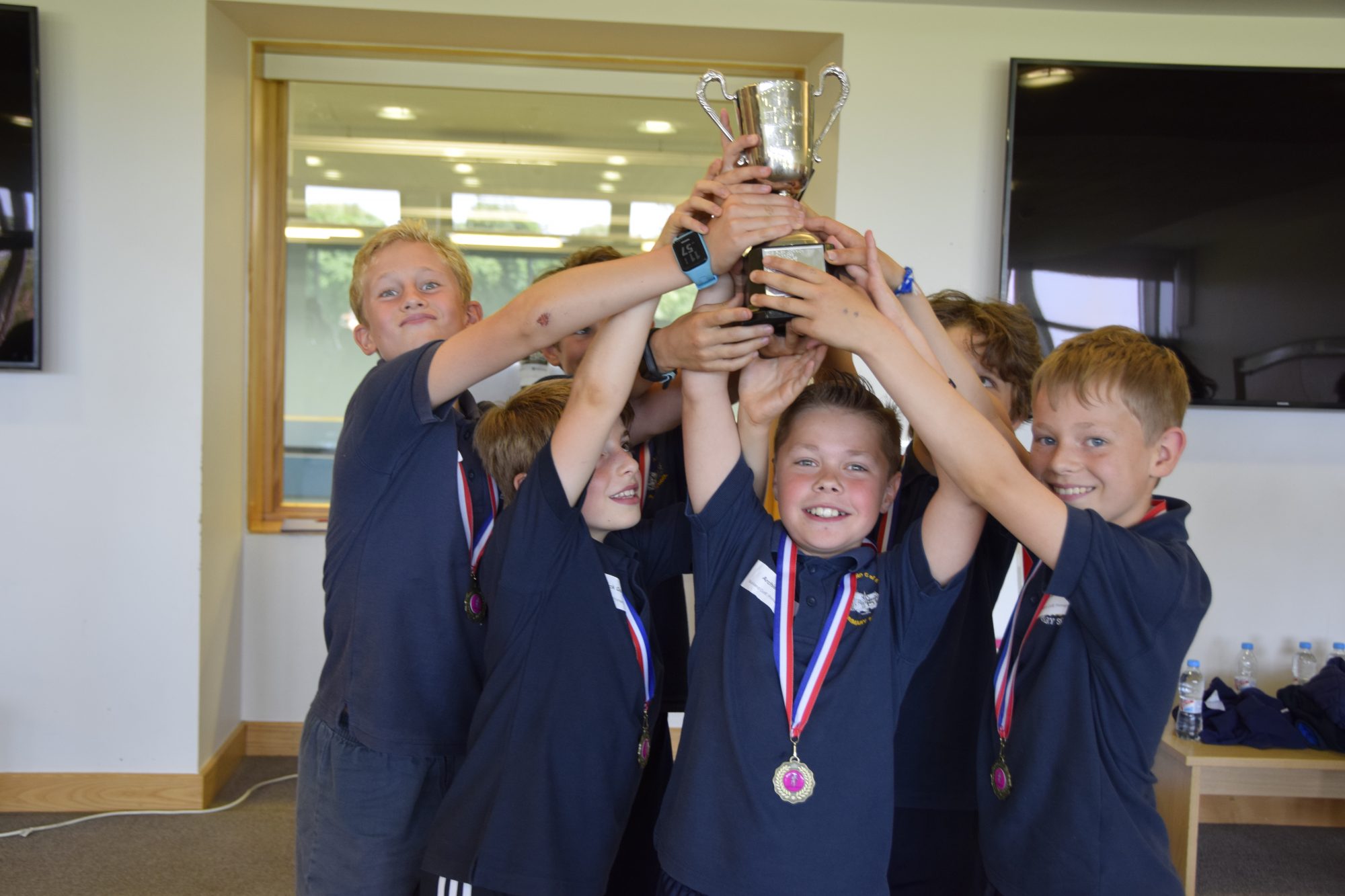 Challenge
Students and staff stretch and challenge themselves via collaboration.
ASiP news and updates
Keep up to date with the latest ASiP news and projects around the school.

In 2019/20:
Abingdon School pupils were involved with ASiP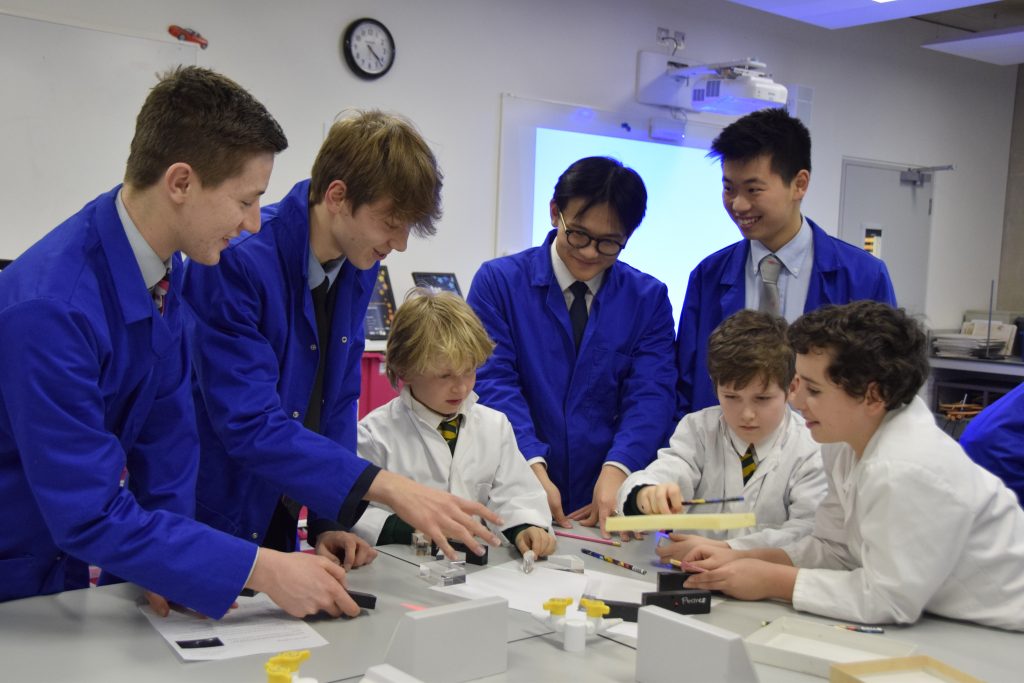 hours were dedicated to ASiP by teaching and support staff
Abingdon School has a rich educational heritage and for many years now we have been working collaboratively with Fitzharrys School, the School of St Helen and St Katharine and more recently with Larkmead and John Mason as well as many of our local primary schools. The fundamental aim of this partnership is to build a culture of learning opportunities for students and staff across the whole town.
The opening of the School's Science Centre and the subsequent Abingdon Science Partnership initiative has broadened our association with around 50 schools and organisations. The Abingdon Science Partnership has been shortlisted on three occasions for the prestigious TES Awards for both the Community and Collaboration category and the Independent State School Partnership category.
Since 2018 Abingdon School in Partnership has developed a series of joint activities that fall both within and beyond the classroom, which include sixth form academic mentoring in Maths, English and Science, a town wide peer support program, action based research aiding staff professional development, extra GCSE classes as well as a performing arts partnership which includes shared film making and script writing. In addition we have an extensive primary school program involving activities such as the business challenge, mini olympics, fun with languages and an introduction to humanities day.
We are also beginning to explore links involving sport and music as well as extra-curricular activities such as debating and Model United Nations to help promote student leadership and cultural capital. We have begun to develop staff CPD across the local school community as well. 
READ MORE
primary and secondary school partners
pupils from partner schools are involved annually
student experiences enabled
pupils from partner schools mentored academically
We aim to continue to grow our partnership program in the coming years for the benefit of students and staff across the town. As a forward thinking, outward looking school, Abingdon is keen to forge further links with schools, both primary and secondary, within the town and surrounding area. We are constantly looking to develop our partnerships programme further within academic areas as well as extra-curricular, student leadership and staff development.
Robin Southwell-Sander, Director of Partnerships at Abingdon School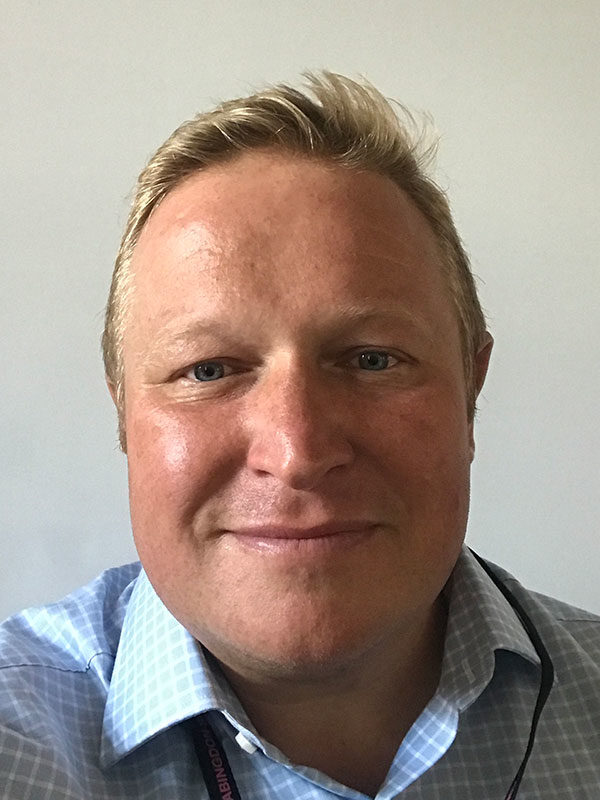 I have enjoyed ten happy years at Abingdon School teaching in the Geography department, coaching various sports teams and running a day house. For the last four years I have been working very closely with one of our partner schools, Fitzharrys, where, with the help of members of their Leadership Team, we have set up opportunities for staff and student collaboration which have been unquestionably beneficial to both schools.
I am hugely excited by the prospect of being able to develop our existing partnership programme further and to use the excellent practice seen in the Abingdon Science Partnership, under the leadership of Jeremy Thomas, to act as a springboard to develop a whole school partnership programme.
The ASiP programme is based on the concepts of Community, Collaboration and Challenge.
Abingdon Science Partnership
The Abingdon Science Partnership (ASP) works with community and national organisations and all sectors of education to support high quality STEM learning and experiences for all. ASP was established in 2016 and has had a huge impact on science in our local community. It has been shortlisted for the prestigious TES awards on three occasions. Further information.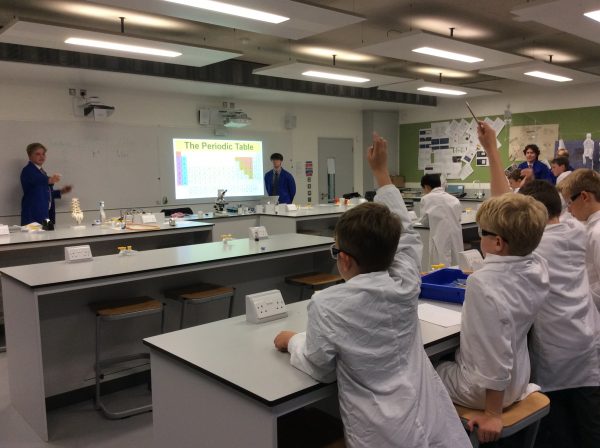 Academic Partnerships
Subject areas will look to provide opportunities for students within our cluster of schools to collaborate with each other, and with staff, to further their knowledge and deepen the passion for the subject. This includes sixth form mentoring where older students try their hand at teaching the lower school or middle school curriculum to younger students. This helps develop core skills of collaboration, communication and initiative.
In addition curriculum subjects that fall beyond the areas available in our partner schools such as classics, geology and astronomy are also offered by Abingdon staff to students from across the town, ensuring a broad and rich curriculum for students with a particular interest or passion. Again, this has CPD benefits for our own staff who experience teaching new subject matter to a variety of students.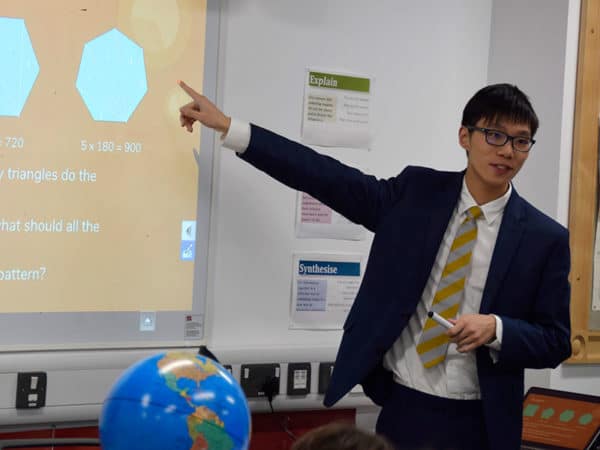 Developing Leaders Partnerships
Developing leaders partnerships provide the opportunity for students within our cluster of schools to take on leadership opportunities and work collaboratively with other students. This may include activities such as Model United Nations, sports coaching, academic mentoring, pastoral mentoring and primary school liaison. These opportunities can help develop skills fundamental to future success such as communication, teamwork, public speaking, creativity and initiative. Leadership achievements where appropriate can be recognised through leadership accreditations such as the ASDAN award.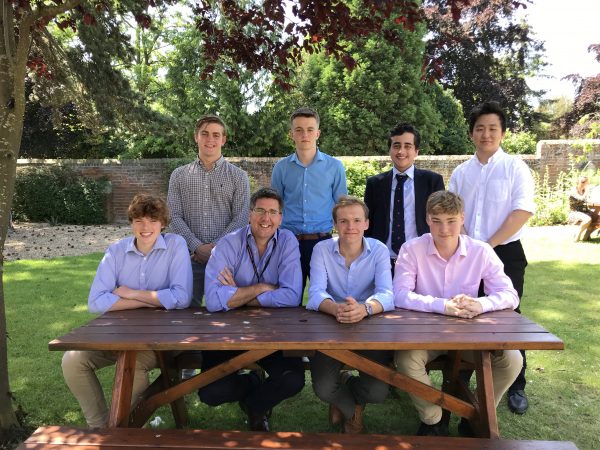 Mental Health and Wellbeing Partnerships
With growing pressure on adolescents in terms of expectations and issues linked to social media, partnerships concerned with mental health and wellbeing give students and staff from our cluster of schools the opportunity to share experience and best practice to try and promote positive mental health and wellbeing in the local community. This includes peer mentoring training for students and also Mental Health First Aid for staff across our partnership of schools.
Performing Arts Partnerships
Arts Partnership activities at Abingdon began in September 2018 in two areas – filmmaking and playwriting – and there are also plans for Abingdon students to work with their counterparts at partner schools on the staging of a music theatre production.
The Abingdon Film Academy launched in 2019 with filmmaking programmes run by the AFU tutors at Larkmead and Fitzharrys Schools. At Larkmead, five pupils in Years 11-13 have come forward to work on their own films while also creating a short promotional film for Larkmead's website.
At Fitzharrys, an initial taster workshop with nine students drawn from Years 9-13 was followed by further filming sessions at Abingdon in shooting and editing, and six students in Years 9-11 are preparing to make their own films.
Meanwhile, the Abingdon Film Unit has been working with Raw Workshop in Blackbird Leys – a social enterprise that manufactures bespoke furniture from recycled wood and supports the rehabilitation of people who have overcome significant challenges such as addiction, homelessness or imprisonment – on the making of a promotional film for the organisation's website.
Drama collaboration sees Abingdon running the National Theatre's New Views playwriting scheme in which professional playwrights guide students through the process of creating their own thirty-minute plays for entry into a national competition that offers winners the chance to see their work staged by the National Theatre. There are currently five students from Larkmead in Years 10-13 taking part.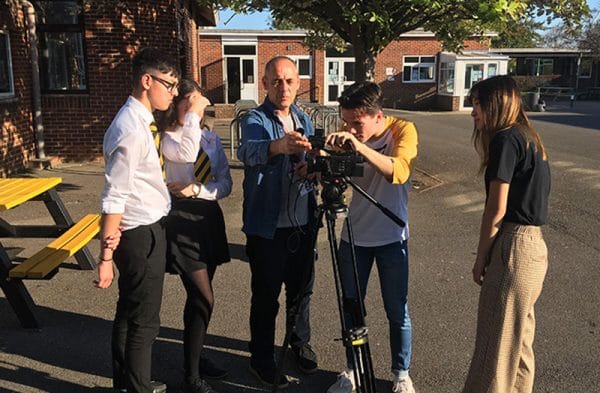 Professional Development Partnerships
Professional development partnerships give staff across our cluster of schools the opportunity to observe teaching and learning within a different setting and also help forge professionally beneficial links with different colleagues.
Having an outward looking ethos helps schools within the cluster learn from each other, provide cross-sector CPD opportunities and ultimately drive up standards of teaching and learning across Abingdon.
Sporting Partnerships
Sporting partnerships provide the opportunity for students within our cluster of schools to benefit from top level coaching and improve their knowledge and proficiency in certain sports. In addition members of the top sports teams can also turn their hand to coaching and try to inspire novice and intermediate students from other schools.
These opportunities help build self confidence and enjoyment of sport. These sporting partnerships have included swimming and rugby coaching and we are looking to develop them further in the future.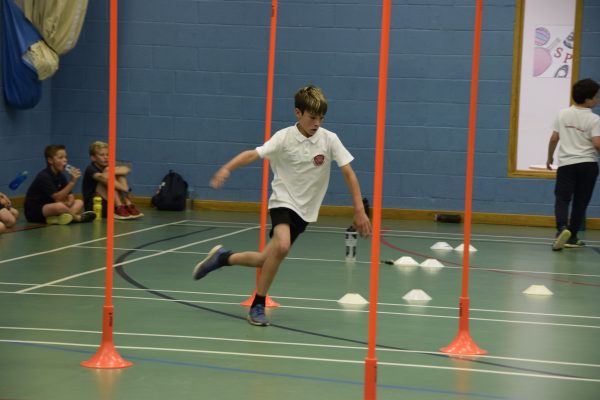 Primary School Partnerships
Under the leadership of our primary school liaison teacher, Victoria Middleton, and with the support of our DT and Art teachers, Mike Webb and Kate Byrne, we are forging further links between Abingdon School and our surrounding primary schools through the running of various extra curricular activities which include Fun with Languages, an introduction to humanities, business challenge, mini Olympics, reading mentors and Art and DT clubs. These activities help develop mutually beneficial partnerships, where primary school students and staff are supported both with academic and extra curricular activities and our own staff experience a completely different teaching environment which supports their CPD. There are also opportunities to promote student leadership with many of our Key Stage 4 and 5 students supporting these primary school activities.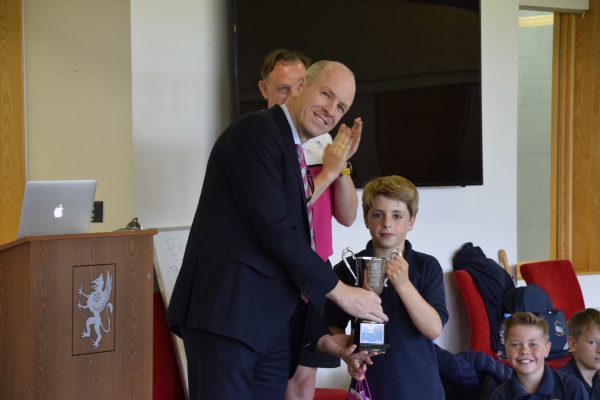 Music Partnerships
Having recently recruited Adam Treadaway to a role within partnerships we are excited to try to drive forward music collaboration across our secondary and primary schools in the near future.
Follow us on social media:
Instagram: @aspartnerships
Twitter: @ASPartnerships
ASiP Newsletter:
The Spring 2020 edition (Volume 2) can be viewed as an online publication or in PDF format. Volume 1 can also be viewed as an online publication (PDF format).
See our page on the Schools Together website. The Schools Together Group is a nationwide group of those in state and independent schools with an interest in inter-school partnerships: "Harnessing the power of partnerships for the benefit of children".
Read Rob Southwell-Sander's blog on the ISC website about the peer mentoring scheme.
View the 2019-20 ASiP year review.