Governing Body
Professor Michael Stevens, Chair of Governors, OA (1968)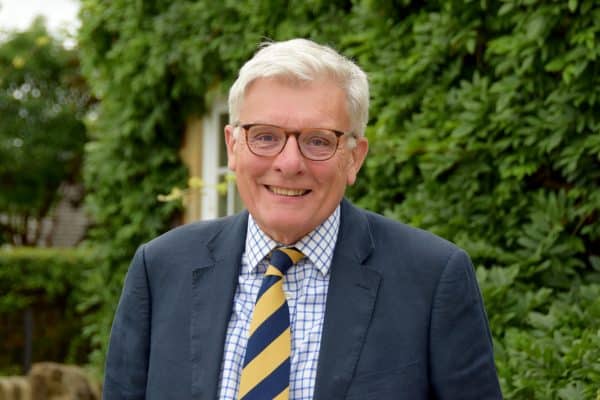 Mike qualified in medicine at the University of London, undertook much of his early postgraduate training in Oxford and specialised in paediatrics. He subsequently undertook research and clinical practice both overseas and in the UK before appointment as Professor of Paediatric Oncology at the University of Bristol. In addition to senior NHS and university responsibilities, he held academic and professional leadership positions nationally and internationally. Now retired, he remains an Emeritus Professor. He became a governor in 2014 and was appointed Chair in January 2018. He and his wife Sue now live near Oxford and have three grown-up children and five grandchildren. He can be contacted at the school via [email protected].
Penny Chapman, Vice-Chair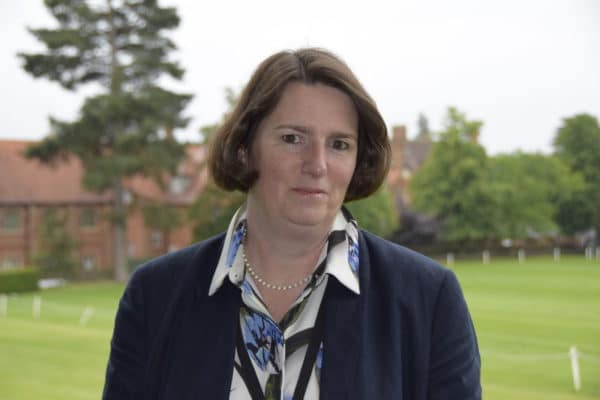 Having read history at Somerville College Oxford, Penny trained as a solicitor and is currently head of the Charities and Education Group at Bircham Dyson Bell LLP. Penny's particular specialism is advising boards of trustees on governance and constitutional matters; her clients include a number of leading independent public schools and higher education establishments. As a mother of three teenage sons, all educated in Oxford, Penny can be found most weekends cheering loudly on a touchline.
Robbie Barr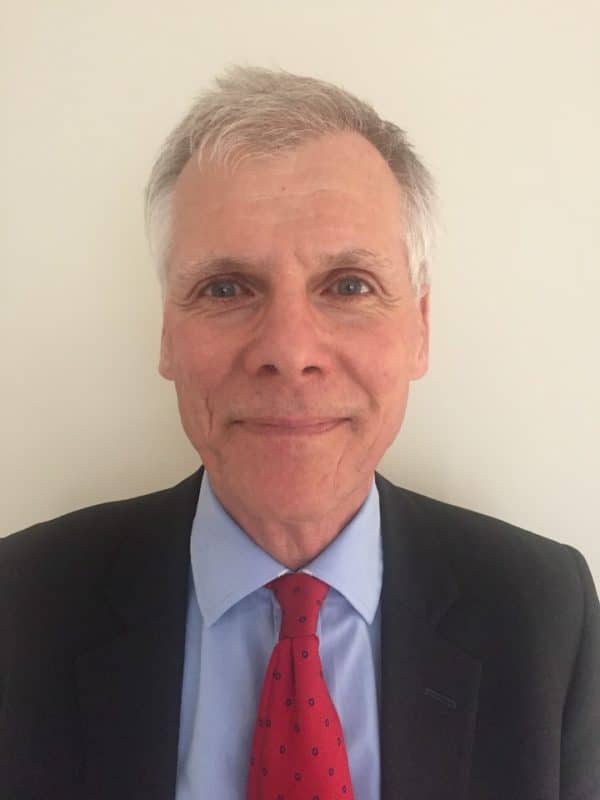 After an education at the Dragon, Sedbergh School and Magdalen College, Oxford, Robbie qualified as a Chartered Accountant. He has spent his career working in finance and has had senior positions in companies including Vodafone, Terra Firma,  Odeon & UCI Cinemas and Four Seasons Health Care. He is currently a senior adviser to the Canadian pension fund OMERS and a director of Associated British Ports. Robbie has lived in Abingdon for over 20 years. His three children were all educated locally. A keen sportsman, he enjoys tennis, golf and skiing.
Mark Beer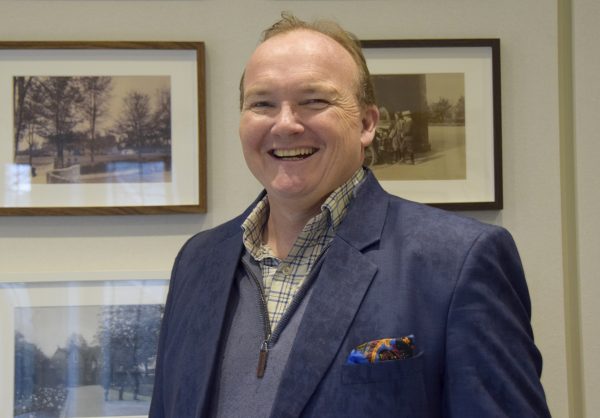 Mark is an Oxford educated lawyer with three boys at Abingdon. He has advised Education Ministries and worked across Governments to enhance the provision of high quality education for all. He has sat on the Governing Boards of three of the Middle East's leading schools, and currently Chairs a global human rights charity. Mark is committed to every child being able to fulfil their potential, irrespective of means and is a member of the Advisory Council to one of Oxford's most progressive colleges. Mark is also a visiting fellow at Oxford University and a visiting Professor at the Shanghai University for Political Science and Law.
Briony Bowers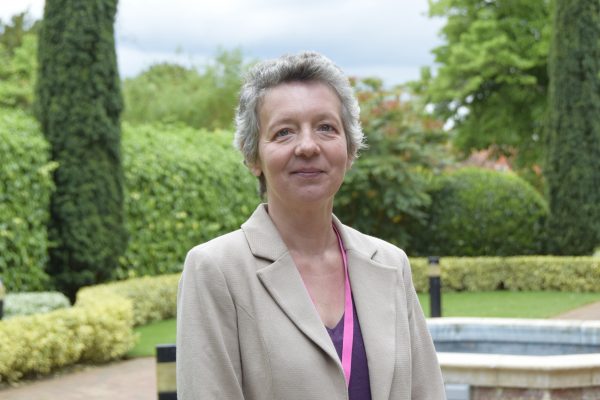 Briony is a graduate of Cambridge University; she began her teaching career at a mixed school in London before taking up a post as an English teacher at St Birinus School. She has worked at both St Birinus School and Didcot Girls' School for over twenty years, and is now Deputy Headteacher at St Birinus School, Oxfordshire's only state all boys' school. She has expertise in curriculum development, and special educational needs. In her spare time Briony is a voracious reader, she also enjoys sailing on the south coast with her husband and dog.
Glynne Butt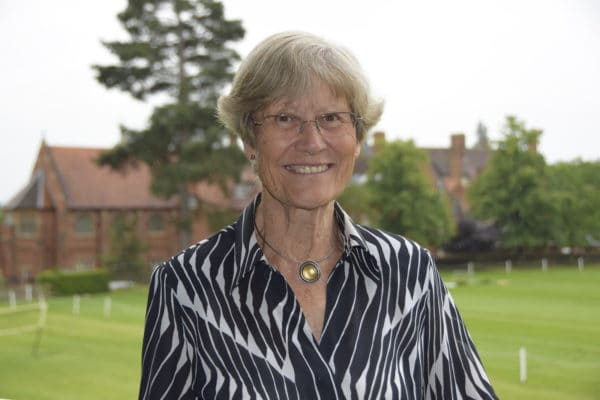 After reading Botany at Somerville College, Oxford, Glynne started her teaching career at Downe House. Marriage to an Oxford don brought her to Abingdon where, for many years, she successfully combined part time biology teaching with advanced  musical studies. She taught at Our Lady's (and also, briefly, to cover a staff absence, at Abingdon School) and in 1995 became Our Lady's first lay Head. In retirement she has continued ISI inspections, has chaired the Governors' Education committee at Cokethorpe School and been Deputy Chair of the Board at Leighton Park. She continues to be involved with the musical life of the Oxford area and is a governor of Christ's Hospital of Abingdon.
Jonathan Carroll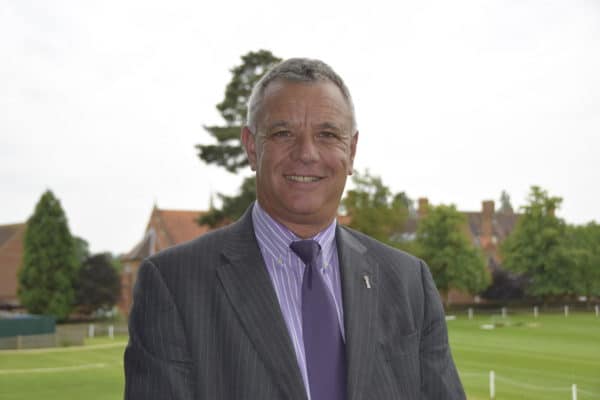 Headmaster of St Piran's School from 2001 to 2019. Jonathan was previously Deputy Head and Director of Studies at schools in Woking and Pangbourne. He has been Vice-Chairman of IAPS, Chairman of IAPS District 10, sat on IAPS Council, IAPS Education Committee and also the ISEB Board. Jonathan is a governor and Chair of the Education Committee at​ ​Bishopsgate School. A geographer by degree, he taught the full range of subjects at primary age in both state and independent schools, as well as a period teaching overseas in Brunei, with Shell. He has also been Head of Geography, Science and History during his career. ​​Jonathan enjoys sport, having played at a reasonable level in several major sports as well as having a social interest in many others.
Mike Farwell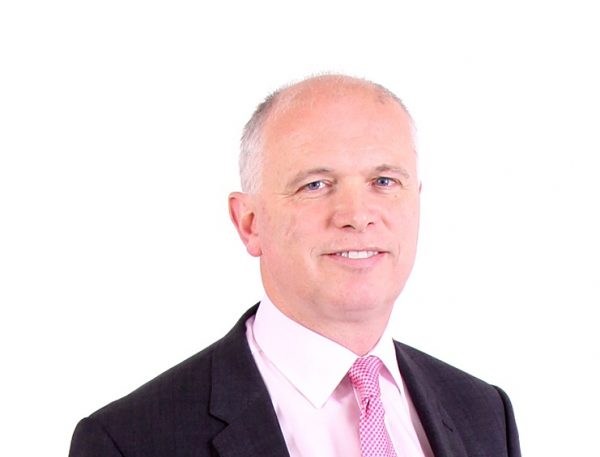 Mike is a chartered accountant, with a career working for international and regional accounting firms. He was a partner at accountants and business advisers James Cowper Kreston from 1995 to 2022 and is a director of various companies, including a luxury hotel. Mike has substantial expertise in accounting and advisory work, with a specialism in charities and education, advising on risk, governance and financial matters. As well as Abingdon School, he is a trustee of Newbury Spring Festival and has significant experience of being a trustee or adviser to a number of other charities. An economics graduate of St John's College Cambridge, Mike has two sons who were both educated at Abingdon. Mike's off-duty interests include golf, sport, current affairs, walking and travel.
Rob Jardine-Brown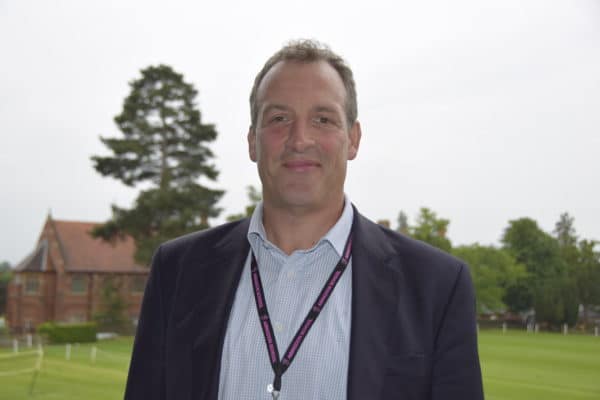 Following a history degree from Bristol University, Rob trained as a solicitor and is currently a partner at Wikborg Rein LLP. Rob's area of practice is in the Shipping and Offshore sectors with a particular emphasis on all types of dispute resolution. Rob is a member of the Mercers' Company, a livery company in the City of London and sits on the Audit Committee. He is married to Francesca and has one child remaining at an independent school with two more who have already left. An ex-rugby player Rob retains a keen interest in sport and when not supporting on the touchline continues to play cricket and golf and has recently taken up cycling.
Mark Lascelles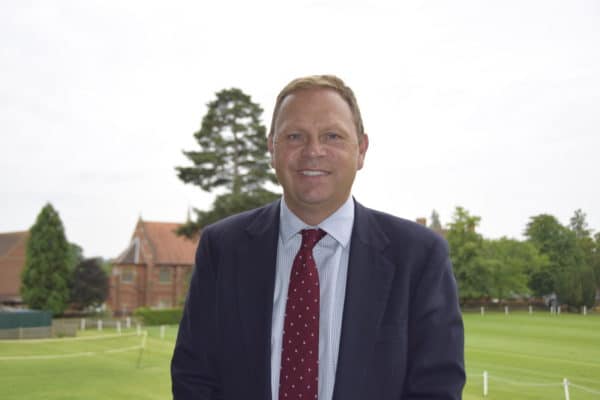 The Headmaster of Dauntsey's School, in Wiltshire, having been appointed in September 2012. Prior to this, he was the Lower Master (Senior Deputy Head) at The King's School, Canterbury. Mark was educated at The Dragon, Shrewsbury School and Durham University. After completing his degree in Geography, and a PGCE, he returned to Shrewsbury. He taught Geography, was Master-in-Charge of Football, Fives and Cricket and was a boarding housemaster. He is married to Amber and they have three young daughters. Mark has been a governor of three prep schools, Yarlet Hall, The Ryleys and Brambletye.
Kevin Senior
Kevin became a governor in 2021 and is a member of the Finance Committee. He read law at the University of Exeter and then trained as a chartered accountant, retiring as a partner in an international accountancy firm in 2015, having specialised in financial services. He is currently a governor at Cheltenham Ladies College and serves as a trustee on Christ's Hospital of Abingdon, Quest for Learning, Charity Mentors Oxfordshire and Friends of Abingdon Abbey Buildings Trust. He is also a director of Rowdown Stables Limited, and his interests, as well as horse racing, include heritage, ballet and art.
Steven Sensecall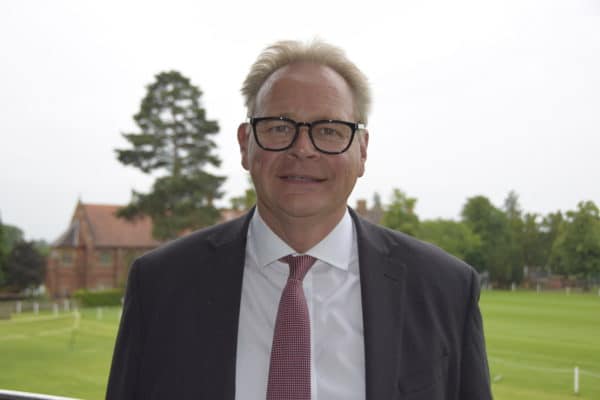 Having studied planning as an undergraduate and graduate, Steven joined Kemp & Kemp LLP in 1982, becoming an Equity Partner in 1987. Steven is now Head of Planning (South) and an Equity Partner at Carter Jonas LLP. He leads a team working for a wide variety of public and private sector clients providing planning consultancy services on a national basis. Married with four children in their 20s, Steven has firsthand experience of Abingdon and Abingdon Prep through his two sons. An avid reader, gardener and sportsman Steven played semi-professional football and is now a keen cyclist, skier, tennis player and walker.
Ken Welby, OA 1984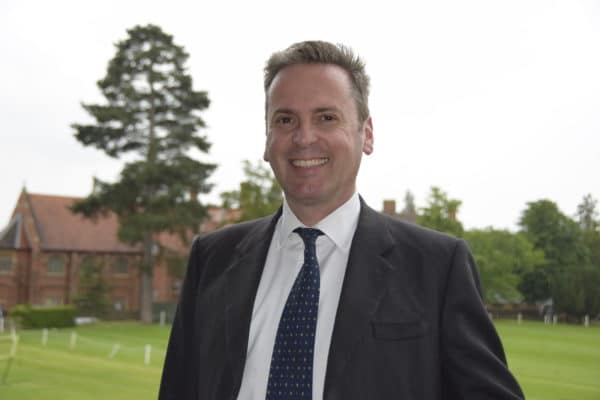 Ken is the designated Health and Safety Governor. Ken graduated from St Andrews in Economics with International Relations, and also spent a year at UCLA on an exchange scholarship. He manages several teams as Head of Dealing for Brewin Dolphin, and has also worked for the Bursary of the Cothill Educational Trust. He is married to Camilla and they have three children, two of whom are OAs. He was Chairman of the OA Club 2017 – 2021, and has been the OA Governor since 2017. Interests include running, rugby and rowing.
Kate Wheeler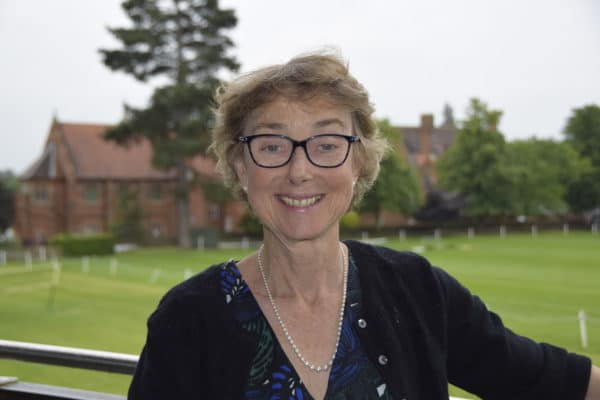 Kate qualified as a doctor from King's College London. After working in different specialities including general practice and a year in an African mission hospital she decided to specialise in paediatrics. She has been a consultant in paediatric oncology in Oxford since 1995 and has also held many roles in regional and national management (NHS England) and doctors' education including being the Programme Director for the Oxford School of Paediatrics. Kate is also a medical trustee to two children's charities – Neuroblastoma UK and Sebastian's Action Trust. Kate lives in Newbury and is married to Tom Rossiter a solicitor. They have a daughter and two sons both of whom are OAs. Kate's interests include sport, especially tennis and recently Park Run, in addition to supporting her sons' Great Britain rowing careers. Kate also enjoys music, playing the violin in local orchestras.
Harriet Woollard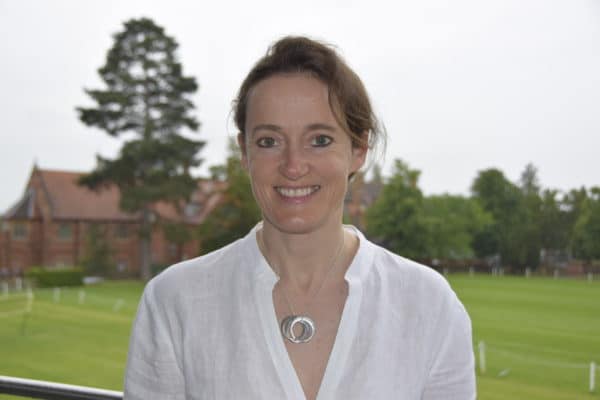 Harriet started her career as a graduate trainee with Unilever. She has worked in marketing, communications and corporate strategy related roles in the UK and abroad, on global brands including Dove, Wall's and Lifebuoy. Passionate advocate of sustainable living and the circular economy, with recent focus on developing partnerships between businesses and charities to help drive positive social impact in tandem with sustainable growth for businesses. Abingdon resident, OA parent, sports enthusiast and volunteer at charity SOFEA/FareShare in Didcot.
Clerk to the Governors – Justin Hodges, Director of Finance and Operations, Abingdon School