Situated in 35 acres of glorious grounds in the very heart of the riverside town of Abingdon, our senior school offers a comprehensive range of facilities spanning the arts, science and sport.
Further sports facilities are also on offer at Tilsley Park and Abingdon Prep School. If you are interested in hiring our facilities, please contact our Sports and Leisure team.
The Amey Theatre and Pavilion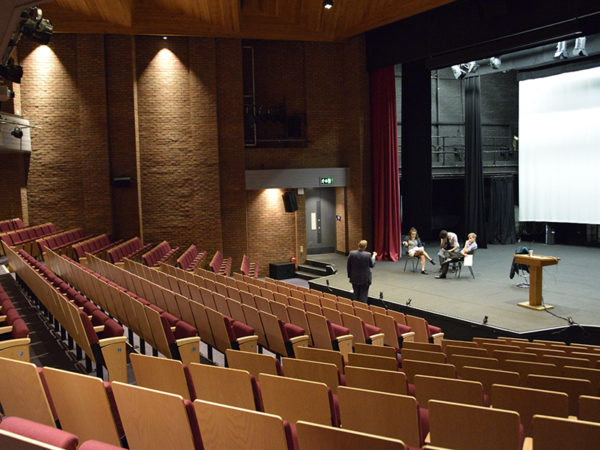 Our 446 seat auditorium sits at the heart of Abingdon School's arts centre.
The theatre is equipped with modern high specification technical facilities, a large 'apron' stage housing an orchestra pit beneath, and projection facilities which include an 8m x 5m cinema standard projection screen.
The Amey Theatre offers a rich and diverse programme of productions, concerts, lectures, films and events throughout the year.  Click here to see what's on and to book tickets, or email [email protected].
Adjoining the main auditorium, our state-of-the-art pavilion offers a bar and dynamic contemporary space, ideal for functions and events. Demand permitting, it can be hired in conjunction with the Amey Theatre or separately.
For further information about hiring the theatre or pavilion, please contact: [email protected]
The Chapel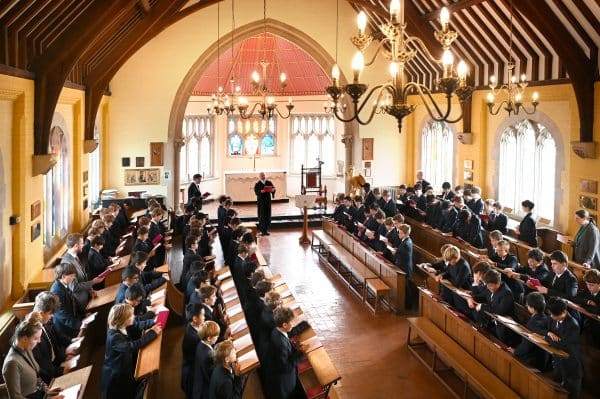 Abingdon was founded by the Benedictine monks of Abingdon Abbey in the 12th century and it is claimed that Edmund of Abingdon, the future scholar, archbishop and saint, was one of our first pupils. After the Reformation, Abingdon became part of the newly established Church of England and we continue our parish link to this day with annual services in the Churches of St Helen's and of St Michael's.
Since 1903, daily worship has taken place in our School Chapel, officiated by our Chaplain who has an important pastoral role for pupils and staff. These services are non-denominational in Christian character, suitable for those of any faith or none and giving students a staff both an experience of Christian worship as well as valuable time to reflect on spiritual matters.
The Chapel features a suite of windows by artist Nicholas Mynheer, a large eagle lectern (dated 1694), and memorial plaques for the OAs and former staff who fell in the World Wars.
Services and meetings
Every year group has a 10 minute service each week, with students invited to participate as they feel able. There are also voluntary services of daily morning prayer as well as lunch time Holy Communion on holy days. Boarders' Chapel takes place one evening each month. Every March, a bishop of the Church of England comes to confirm students who seek the full adult life of the Church. A Christian Union group meets weekly and an Alpha course is available for senior pupils.
The Library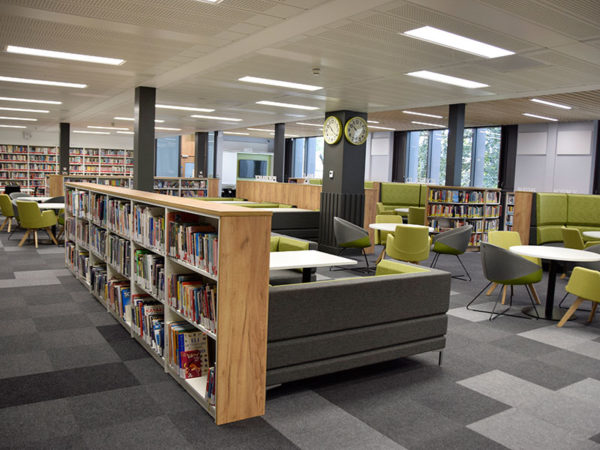 Purposefully designed as a hub for thinking and learning, Beech Court Library brings together people, books and technology in one imaginative, stimulating and welcoming space. It features an open-plan area supporting collaborative working for up to 100 students at a time, as well as dedicated zones for reading, seminars, projects and silent study.
Learning hubs, orientated around subject specialisms, incorporate key non-fiction books and journals with flexible seating and workspace. The Library has more than 15,000 books, covering academic subjects, general interest and reading for pleasure, as well as online resources including academic journals and lecture programmes, which are available 24/7 from school or home.
The Library is staffed by a full-time librarian, with a background in academic research and children's literature and two part-time assistant librarians.
Further information:
Sports Centre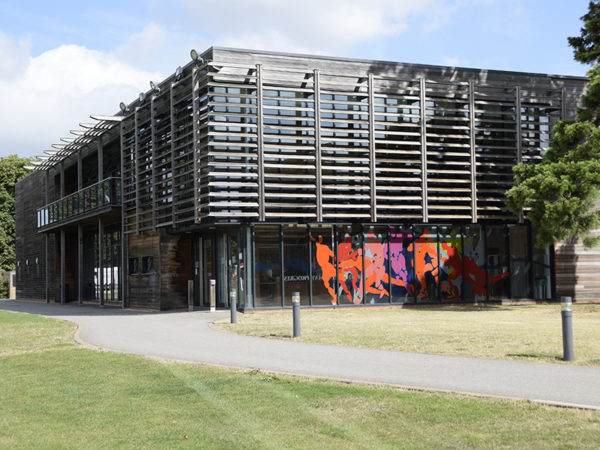 Situated within the senior school site, our Sports Centre offers a wide range of multi-sport activities for our students and partnership schools, as well as a range of exercise classes, swimming lessons and personal training sessions available to the local community.
A strength and conditioning gym
8-lane, 25-metre, heated gala swimming pool
Multi-activity sports hall, ideal for basketball, badminton (4 courts), netball and indoor cricket training.
A sprung floor mirrored studio, ideal for dance, martial arts, fencing and performing arts.
Two glass-backed squash courts.
Multi-difficulty 'Walltopia' climbing wall.
Physiotherapy suite.
For further information about hiring our Sports Centre, please email [email protected] or telephone 01235 849062.
The facilities of our Sports Centre are complemented by our external multi-use sports area. This has a robust, hard wearing surface enabling year round use for our students and accommodates a range of sports including basketball, football, hockey and tennis.
Boat House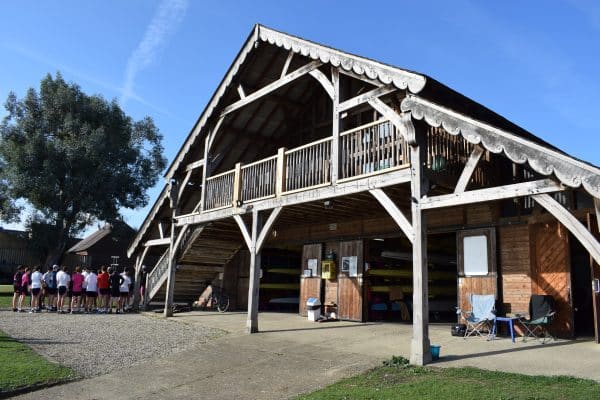 In addition to our other sporting facilities, Abingdon School also has an excellent timber boathouse. Situated along the Thames Path, it provides essential storage and easy access to the river for our rowers.
Tilsley Park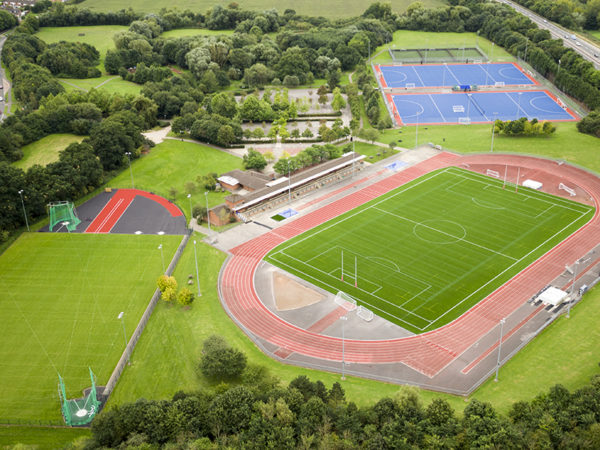 Following an extensive and comprehensive programme of investment and improvement by Abingdon School, Tilsley Park Sports and Athletics ground provides some of the best sporting facilities in the region.
7-a-side floodlit all-weather pitch, ideal for both 7-a-side games and 5-a-side matches.
5-a-side floodlit 3G all-weather pitches.
Full size floodlit 3G pitch, suitable for competitive football, rugby and other grass sports.
8-lane, floodlit, artificial-surface running athletics track with 500 seat covered grandstand and umpires' box. Suitable for field athletics including javelin, shot put, discus, hammer, steeplechase, pole vault and long jump.
2 full-size floodlit all-weather artificial hockey pitches with spectator seating.
There is also a bar area and social room, available for private functions and events. For further information on hiring Tilsley Park's social facilities, please email [email protected] or telephone 01235 524 524.
Yang Science Centre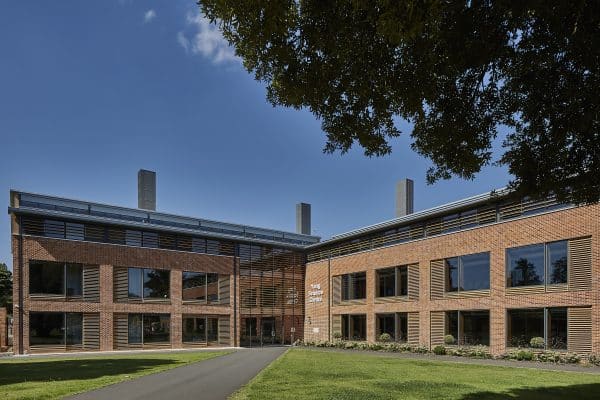 Housing 21 teaching laboratories in addition to providing study areas, project rooms and preparatory rooms, the Yang Science Centre offers exceptional facilities both for Abingdon students, as well as young people from around our community. Through the Abingdon Science Partnership (ASP), which is run by the school, local participation in science at all levels is encouraged, and access to science education is improved. The ground floor of the building houses a large laboratory, dedicated entirely to our partnerships work, which enables groups from outside the school to experience hands-on science activities and teacher training.