The Governors of Abingdon delegate leadership of the School to the Head and the Senior Leadership Team. The Leadership Team is responsible for the day to day running of the School and for delivering Abingdon's development plan. Members of the Leadership Team have specific responsibilities within the overall management of the School: Academic, Pastoral Care, Admissions and Finance and Operations. 
The Senior Leadership Team:
Justin Hodges - Director of Finance and Operations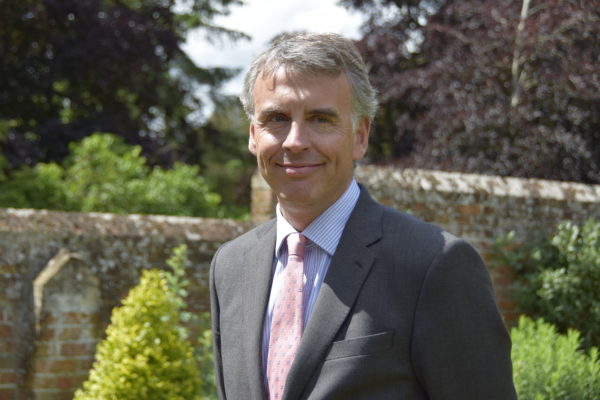 Prior to Abingdon Justin was at Vodafone for 12 years where he held various positions, including Head of Financial Planning & Analysis at Vodafone UK, Southern Europe Financial Controller for Vodafone Group, Head of Strategy at Vodafone Italy and Director of Vodafone Ventures. Prior to this, he worked for Goldman Sachs investment bank in London and San Francisco. Justin graduated from Oxford University with a MEng in Engineering, Economics & Management, and a MSc in Management Studies. Justin is also an OA.
Role at Abingdon:
Justin became the Director of Finance & Operations in 2015. His responsibilities are Foundation-wide and include finance, facilities development and maintenance, compliance, security, IT and Information Systems, health and safety, grounds, gardens, catering, housekeeping, financial assistance programmes, company secretary as well as commercial activities in Abingdon School Enterprises.
Jane Jorgensen - Director of Admissions and Marketing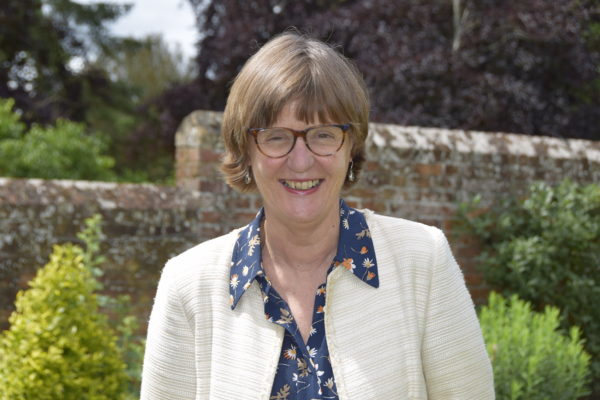 Jane read Geography at St Anne's College, Oxford before beginning a career encompassing marketing and management roles in financial publishing, broadcast media and the food and hospitality industry. Jane's first senior management role​ was for ​a ​successful London restaurant from where she moved to an IT company. Jane also worked for short periods in Singapore and France. Her move into education began when she relocated from London to Oxfordshire.
Role at Abingdon:
Jane has been Director of Admissions and Marketing since 2004. Her responsibilities are Foundation wide. Pupil recruitment activities and processes speak for themselves. The marketing department's responsibilities include the Abingdon School and Abingdon Prep websites and termly newsletters as well as all promotional material and advertising campaigns.
Helen Keevil - Deputy Head (Pastoral) & Designated Safeguarding Lead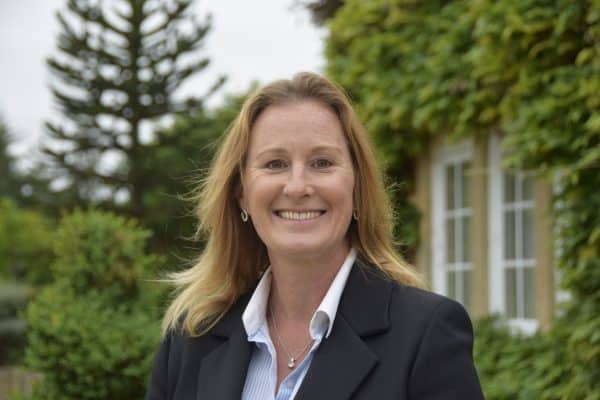 An Exeter graduate in Modern Foreign Languages, Helen's love of, and passion for, languages translates to teaching classes of 11 to 18 year olds across all abilities. She joined Abingdon from Epsom College where her roles included boarding Housemistress; Head of Year monitoring academic progress for the GCSE cohort; Head of PSHE; and EDI & Mental Health Lead. Helen is particularly interested in digital wellbeing. She coaches hockey, football and tennis, and is a keen runner. As part of her role as pastoral lead on SLT, she trained senior student digital mentors, peer mentors of various ages and delivered regular training to teachers, gap students, parents and matrons on pastoral issues, safeguarding and e-safety updates. She tutors for the Boarding Schools Association, sits on the steering group for EDI policy and Gender Agenda initiatives for the Royal National Children's Springboard Foundation, is a member of the advisory board of the Votes For Schools debating platform and enjoys raising awareness of positive mental health issues through local charity work.
Role at Abingdon:
Helen's responsibilities include the oversight of the welfare of all pupils, leading pastoral systems through housemasters, section heads and tutors, plus the counselling team and health centre. She is the Designated Safeguarding Lead and oversees the boarding and day structures across houses as well pupil induction. She is the school's Diversity, Equity and Inclusion Lead and line manages the Heads of House, the Head of Wellbeing and Mental Health, the Chaplain and the Senior Nurse. She also oversees all rewards, sanctions and discipline issues, whilst coaching sport and teaching MFL.
Graeme May - Senior Deputy Head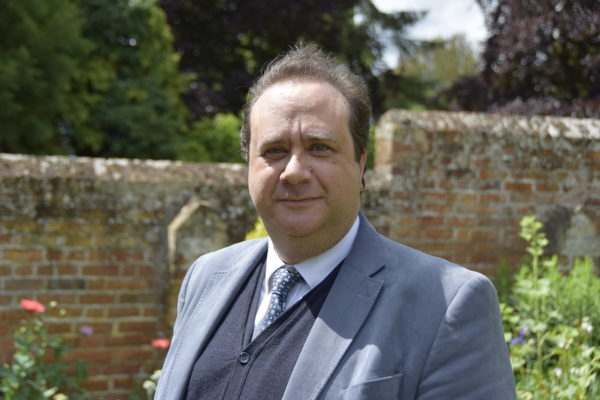 Having read English at Oxford, Graeme began his teaching career at Pocklington School and, after short stints at Blundell's and Lord Wandsworth College, moved to St Paul's School in London where he was at various times Head of Drama, Deputy Head of English and a teacher of Latin alongside his English. Whilst he was at St Paul's he undertook a two-year teacher exchange with Sydney Grammar School, Australia. On return to London, Graeme was quickly off to a Head of English post at Cheltenham College, where he also started up curricular drama, was editor of a number of school publications and visiting tutor to a boarding house before moving on to Abingdon after 5 years. He inspects regularly for ISI and is a governor at two secondary schools.
Role at Abingdon:
Having served as Deputy Head (Academic) since 2007, Graeme was appointed Senior Deputy Head in 2023.  He is responsible for the day-to-day organisation of the school, has general oversight of the teaching staff and deputises for the Head in his absence.  Throughout his time at Abingdon, Graeme has taught his core subject of English, in addition to Drama, Ancient History, Computing and PSHCE. He continues to direct drama productions when he can.
Ronnie Reading - Deputy Head (Teaching & Learning)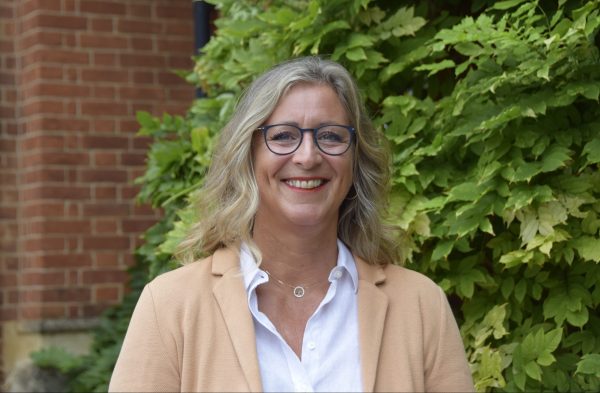 Before completing a PGCE in French and Sport in Manchester, Ronnie gained a degree in French and Linguistics from the University of Leeds. She quickly became Head of French in an all girls' school in Lincolnshire and has subsequently led Modern Foreign Language departments in a variety of settings, including single sex and mixed schools. An Advanced Skills Teacher, Ronnie joined Abingdon as Director of Teaching and Learning in 2017 and draws on her experience as a senior lecturer in teacher training at Oxford Brookes, chair of Oxford University's Professional Tutors and as a member of a senior leadership team in a local boys' school.
Role at Abingdon:
Ronnie's key focus is to oversee continual improvement in teaching and learning. In this aspiration she leads a team who are passionate about promoting a collaborative culture of pedagogical reflection and professional development. She is involved in interviewing; lesson observations; research focused development of pedagogy and coaching. Ultimately her role is to ensure that students and teachers can be the best they can be. As an ex-national player she can be seen on the volleyball court in the summer term and also contributes to life in chapel and the occasional cross country run.
Ben Simmons - Acting Deputy Head (Academic)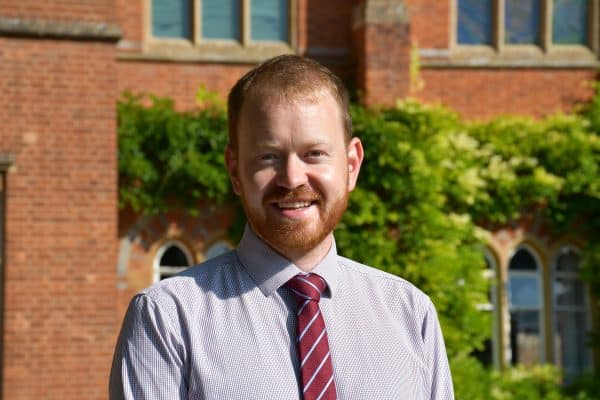 Having read Physics at Durham University, Ben started his teaching career with TeachFirst in Birmingham. He has now been at Abingdon for more than ten years having previously held the roles of Resident Boarding Tutor, Head of Sailing and Head of Physics and Electronics. In his spare time, Ben plays the tuba in a local brass band.
Role at Abingdon:
Ben's core role is the strategic management of all academic aspects of the school. This includes an overview of the curriculum and the leadership of the Heads of Department. Ben has always enjoyed providing opportunities for students through the Other Half programme including running weekly canoeing sessions and the annual yachting trip to Greece and Physics trip to Geneva.
Craig Williams - Head of Abingdon Prep School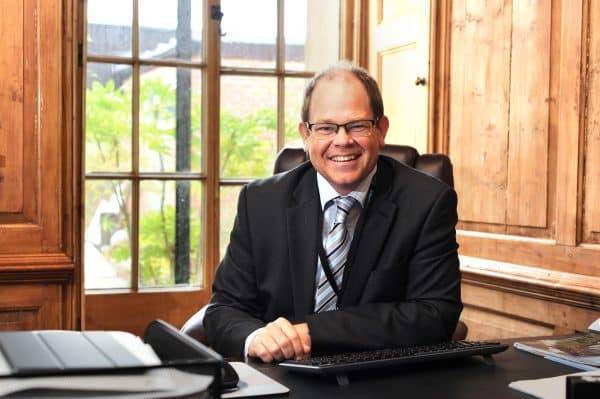 Craig grew up in Oxshott, Surrey and spent his formative prep school years at Milbourne Lodge. He then moved to Bradfield College aged 13 and went on to read Geography at St Edmund Hall, Oxford. After graduating, he worked for an executive search consultancy before realising that, like most of his family, he was destined for a career in teaching. After completing his PGCE at Rolle College, Plymouth University, he moved to Great Ballard Prep near Chichester where he taught for two years. An opportunity then arose to return to Taunton Prep School, where he had previously worked as a Graduate Assistant. Here he was Head of Geography, Housemaster and Master in Charge of Cricket and he spent nine happy years in the West Country. Craig accepted the post of Senior Deputy Head at Thorngrove School in 2013 where he taught a wide range of academic subjects as well as coaching sport to all year groups. He joined Abingdon Prep as Head in September 2017.
Craig is married to Hannah, who is also a teacher, and they have one son. They spend much of their free time walking their beloved Labrador, Wicket. Craig's passion for cricket is maintained through his membership of Falkland Cricket Club, where he captained the 1st XI for three years as a wicketkeeper and batsman. He still occasionally turns out to play football for the Old Bradfieldian Veterans and he thoroughly enjoys an occasional round of golf, especially when the sun is shining.