We recognise that the School has a huge responsibility both to improve the sustainability of our organisation and to educate students to ensure that they, and generations to come, have a sustainable future.
"Both Abingdon School and Abingdon Prep School are committed to improving the Schools' sustainability. As educators, we recognise our role in shaping future generations and we want students both to understand the challenge of climate change and to have the tools with which to make a difference.

In that context, we want to make sure that we are also doing what we can now to ensure that our students inherit a planet in which they and their children can live and thrive."
Michael Windsor, Headmaster 
We aim to make sustainability a part of everyday school life; from incorporating topics throughout our curriculum, to watering our 1st XV rugby pitch from a borehole. Initiatives range from replacing lights with LED, to building new developments to high sustainability standards incorporating features such as air source heat pumps and responsibly resourced materials.
Our students are very much involved in the Schools' sustainability planning and boys are encouraged to 'own' initiatives. We have a student Eco Committee which feeds ideas into the staff Environmental Committee. The Student Eco Committee aims to increase awareness throughout the school of climate issues and to hold it to account for its effect on the environment. It is working towards a new eco-friendly era for the school.
The staff Environmental Committee is a cross-section of support and academic staff from different departments throughout the school including estates, grounds, transport, catering and teaching staff. Together the committee and the student Eco Committee are the driving force behind sustainability initiatives.
We know that we have a lot more to do in working towards a sustainable future but we have made big strides in recent years and are working towards achieving the Eco-Schools Green Flag Award.
"I love being in the Eco Committee as it allows me to take an active role in helping the School combat climate change"

Jacob Drew
Below are just a few of the initiatives we have put in place:
Student Eco Committee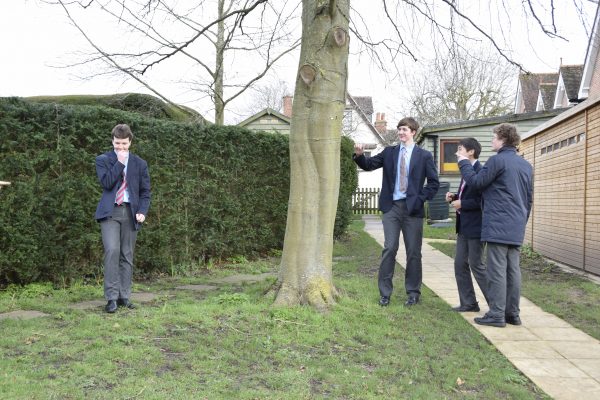 Initiated an 'eco awareness week' in 2020 with the eco committee at St Helen's. The eco awareness week, which ran concurrently at both schools, raised awareness of environmental issues including bushfires, deforestation and adverse effects on the cold environment. Read more…
Developed Eco-thought for the month raising awareness of topical issues.
Identified areas to create natural habitats for wildlife and wildflowers.
Interviewed the School's catering company, Sodexo, and the Estates Department about how they are making the school more eco-friendly.
Suggestions that have been acted upon also include:
biodegradable sandwich bags
replacing sachet packets of ketchup with condiments bottles
Additional proposals include:
litter picking on the whole school sponsored walk in September 2020
introducing a school eco-week
Sports Centre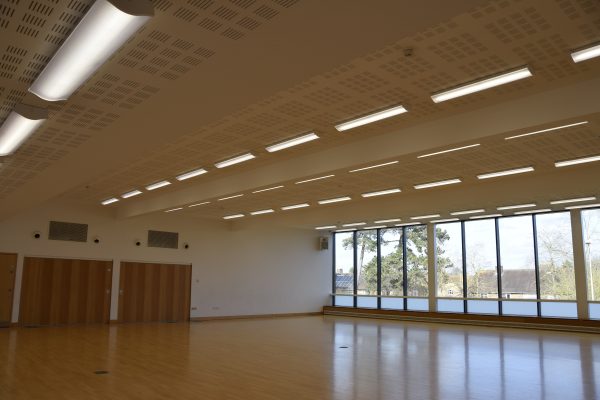 Full LED lighting upgrade in 2019 including swimming pool lights, building lights, sports hall, hallways and studio lighting.
Outcome – 7% drop in electricity consumption in the first six months compared to the same period in the previous year.
Zero carbon Estates hub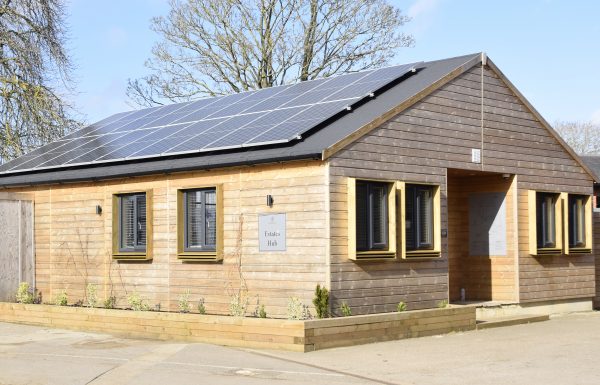 Solar panels installed on the building that houses the Estates team.
Outcome – the building is carbon net neutral.
Water fountains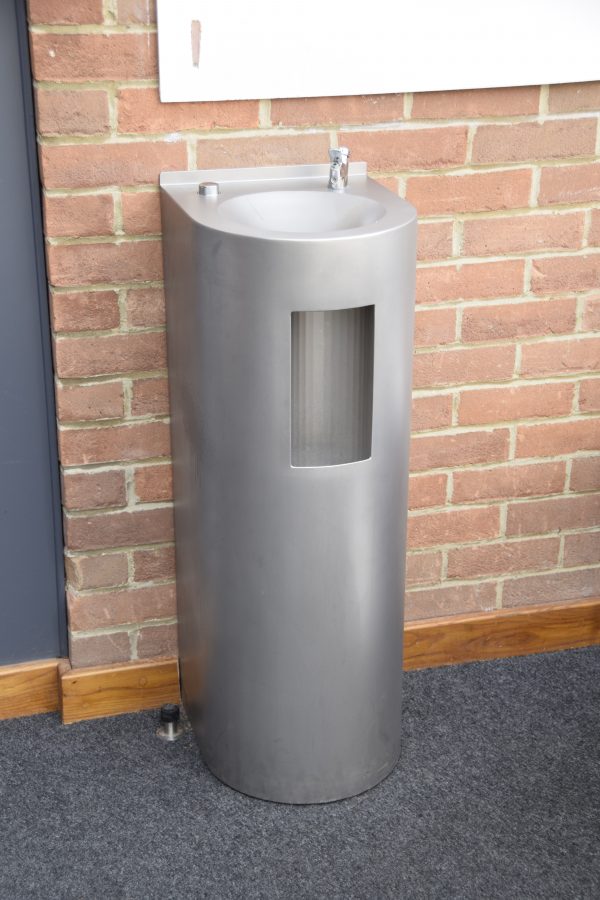 Additional fountains installed, reusable water bottles encouraged.
Outcome – reduction in the number of single use plastics.
Joint Bus Service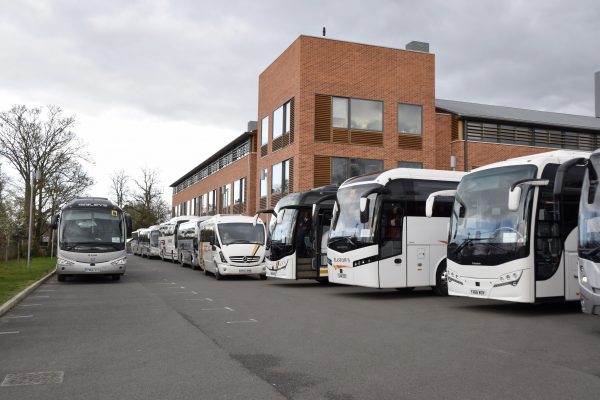 25 routes across Oxfordshire and the Thames Valley providing transport to and from school. Plus storage for bicycles.
Outcome – hundreds of single use car journeys saved.
Designated conservation areas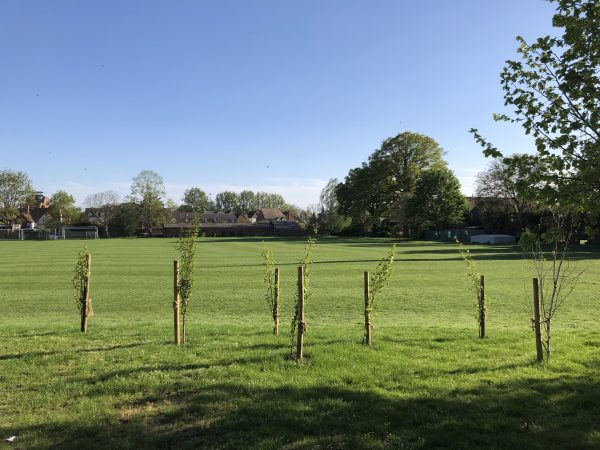 Designated conservation areas throughout the Abingdon Foundation to encourage a wide diversity of species. Planting of 75 new trees on Lower Field to commemorate those who died in the First World War. New wild flower zones to be incorporated onto all the school sites.
Waste saving schemes
We have changed the School's waste contractor to Simply Waste Ltd who can provide real time reports on the waste management process which will help the school reduce and recycle more of our waste.
Other examples include the Second-hand Uniform Shop (SUS) which helps recycle school uniform and equipment. We also freecycle fittings and furniture for other areas of the school.
Outcome – reduces waste and the carbon footprint across the Foundation.
Electricity
The electricity we use is backed by renewable energy sources.
Cleaning products
Increased use of environmentally friendly cleaning products and we refill cleaning bottles and sprays to avoid unnecessary waste.
Energy management
Invested in a variety of energy saving initiatives in line with the Energy Saving Opportunity Scheme (ESOS). Examples include:
low energy products and appliances installed when options permit
building insulation incorporated into building design and increased as part of routine maintenance as glazed units are upgraded
continued upgrade to energy efficient mechanical and electrical systems
Capital projects and refurbishment works
Scrutinised with respect to their environmental credentials for example air source heat pumps are being specified for all new capital projects
Looking to the future we are:
Monitoring achievable targets for energy, water and waste reduction
Investing in transportation initiatives for students and staff
Reviewing and expanding sustainability learning material within the curriculum
Encouraging Houses and individuals to promote their own sustainability activities
Increasing the profile of the Environmental Committee to enhance awareness of sustainability
Continuing to grow our CSR profile by making informed business decisions with a focus on environmental and social considerations
Producing an environmental sustainability report for each building and investing in sustainable building development
Working to reduce our carbon emissions