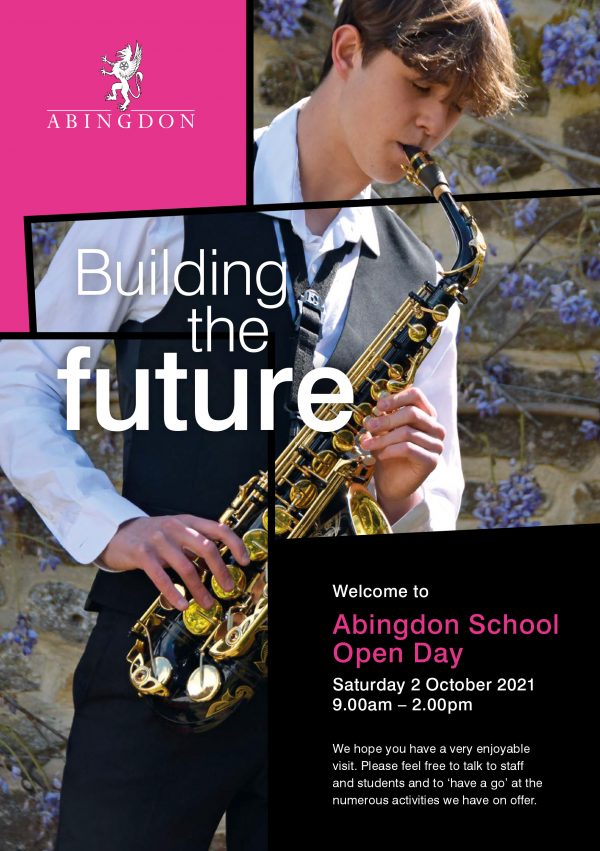 Our whole school Open Day is on Saturday 2 October 2021. This is the main open day of the year and all prospective families are welcome.
We have had an exceptional amount of interest in Open Day this year so it is essential to book your place please, as only limited spaces remain available.
Our booking system will manage the flow of visitors and ensure that everyone has an opportunity to hear the Headmaster's address. Sessions will take place between 9am and 2pm.
At our senior school open day we want to give you a taste of life at Abingdon and all that the school has to offer. Please take a look at our programme for the day.
There will be plenty to do and see including:
Tours of the school
Headmaster's address
Opportunities to meet staff and students
View all departments
Tours of the boarding houses
Find out more about the Other Half
Hands-on and Have-a-go activities
Sixth Form forum
Our sister school, St Helen and St Katharine, hold their open day on the same day. It is a 10 minute walk between the two schools. We will also run a shuttle bus.
Our Prep School has its own Open Morning on Saturday 25 September 2021. For further details about our Prep School open morning please follow this link.
Please do not hesitate to get in touch if you have any queries: admissions@abingdon.org.uk