Governing Body
Abingdon School Governor Profiles
Professor Michael Stevens, Chairman of Governors. OA (1968). Mike qualified in medicine at the University of London. He worked in Oxford, Manchester, Jamaica, Canada and Birmingham before appointment as Professor of Paediatric Oncology at the University of Bristol where, in addition to teaching and research, he was responsible for oversight of the undergraduate medical programme. He has held senior professional and academic leadership positions in the UK and Europe and appointments within the NHS as a Trust Medical Director and Director of Research and Development. He was President of the OA Club 2011-14, became a Governor in 2014 and is Chair of the Education Committee. He lives near Bath, is married with three children, one of whom, with two grandchildren, lives in Hong Kong where he is a frequent visitor. He can be contacted at the school or via heads.pa@abingdon.org.uk.
Andrew Saunders-Davies, Vice-Chairman. Chartered Surveyor with an MBA from Henley Management College. Andrew works as a Divisional Chairman for Berkeley Homes, part of The Berkeley Group Holdings plc. He has worked in variety of industries but has spent the last 20 years in property development. Andrew is married with two children and enjoys sailing, skiing, keeping fit, golf and fine wine. Andrew became a governor in 2006 and is a member of the Finance Committee.
Damian Tracey, Vice-Chairman. Damian became a governor in 2012 and is a member of the Finance Committee. He has worked in Private Equity and is currently CEO of a global fall protection safety company – Kee Safety. Prior to this Damian held several senior leadership positions in industrial groups including Wayne Fuelling Systems, Smith's Group and Pirelli. He has a Physics degree from Warwick University and an MBA from Oxford Brookes Business School. Damian is married to Jane, a teacher at The Manor, and has three children; James (OA), Eliza and Lydia. Damian enjoys walking, jogging and music.
Robbie Barr. After an education at the Dragon, Sedbergh School and Magdalen College, Oxford, Robbie qualified as a Chartered Accountant. He has spent his career working in finance and has had senior positions in companies including Vodafone, Terra Firma and Odeon & UCI Cinemas. He is currently Chairman of Four Seasons Health Care. Robbie has lived in Abingdon for over 20 years. His three children were all educated locally. A keen sportsman, he enjoys tennis, golf and skiing.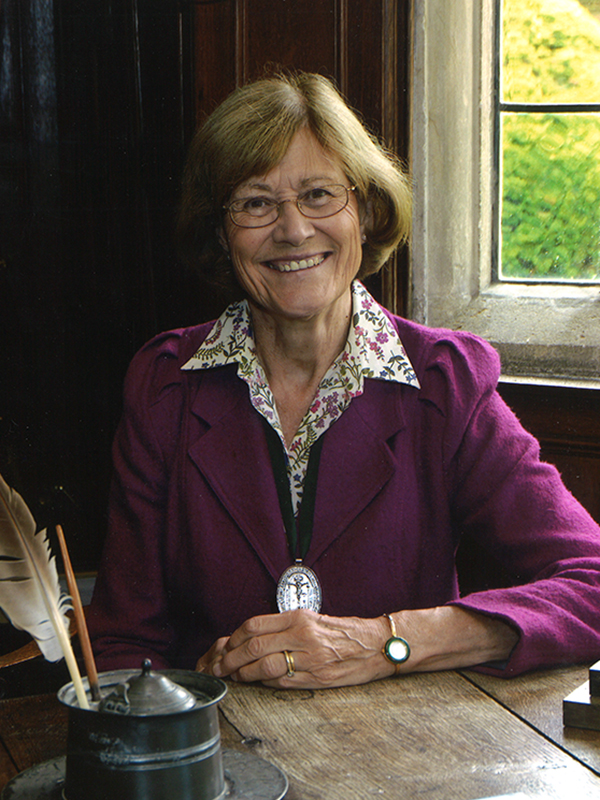 Glynne Butt. After reading Botany at Somerville College, Oxford, Glynne started her teaching career at Downe House. Marriage to an Oxford don brought her to Abingdon where, for many years, she successfully combined part time Biology teaching with advanced musical studies. She taught at Our Lady's (and also, briefly, to cover a staff absence, at Abingdon School) and in 1995 became Our Lady's first lay Head. In retirement she has continued ISI inspections, has chaired the Governors' Education committee at Cokethorpe School and been Deputy Chair of the Board at Leighton Park. She continues to be involved with the musical life of the Oxford area and is currently Master of Christ's Hospital of Abingdon.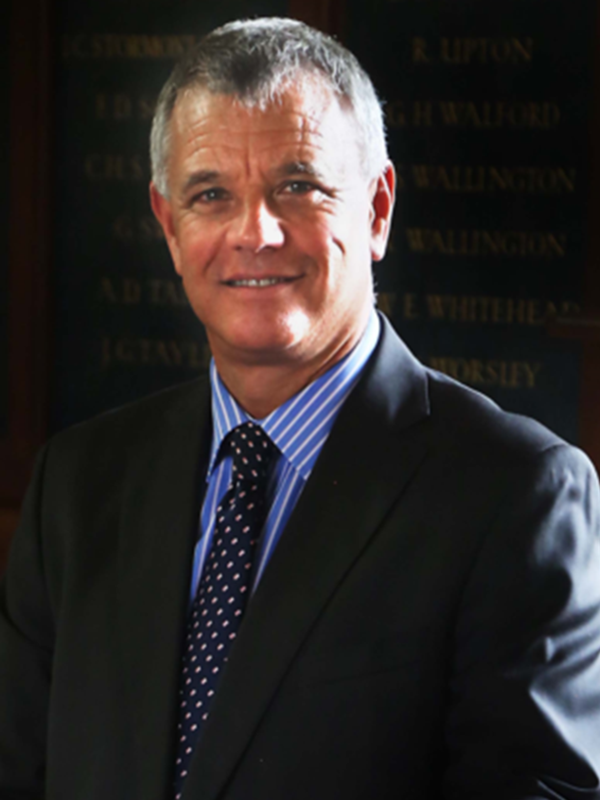 Jonathan Carroll. Headmaster since 2001​ of St Piran's School, a 3-11 co-educational day school. Jonathan was previously Deputy Head and Director of Studies at schools in Woking and Pangbourne. He has been Vice-Chairman of IAPS, Chairman of IAPS District 10, sat on IAPS Council, IAPS Education Committee and also the ISEB Board. Jonathan is a governor and Chair of the Education Committee at​ ​Bishopsgate School. A geographer by degree, he taught the full range of subjects at primary age in both state and independent schools, as well as a period teaching overseas in Brunei, with Shell. He has also been Head of Geography, Science and History during his career. ​​Jonathan enjoys sport, having played at a reasonable level in several major sports as well as having a social interest in many others.
Penny Chapman. Having read history at Somerville College Oxford, Penny trained as a solicitor and is currently head of the Charities and Education Group at Bircham Dyson Bell LLP. Penny's particular specialism is advising boards of trustees on governance and constitutional matters; her clients include a number of leading independent public schools and higher education establishments. As a mother of three teenage sons, all educated in Oxford, Penny can be found most weekends cheering loudly on a touchline.

Mark Lascelles. The Headmaster of Dauntsey's School, in Wiltshire, having been appointed in September 2012. Prior to this, he was the Lower Master (Senior Deputy Head) at The King's School, Canterbury. Mark was educated at The Dragon, Shrewsbury School and Durham University. After completing his degree in Geography, and a PGCE, he returned to Shrewsbury. He taught Geography, was Master-in-Charge of Football, Fives and Cricket and was a boarding housemaster. He is married to Amber and they have three young daughters. Mark has been a governor of three prep schools, Yarlet Hall, The Ryleys and Brambletye. He joins the Abingdon School Education Committee.
Olga Senior. MSc in Public Service Management and considerable experience of clinical and managerial leadership within the NHS at local, regional and national level over a 34 year period. Her particular area of expertise is governance, and her interest is in organisational development. Olga is now working with Thames Valley Police on the Complaints, Integrity and Ethics Panel; has been appointed as a Mental Health Act Manager and is a Director of Vale House which is a Care Home specialising in the care of individuals with late stage dementia. Olga has been a governor since 2008 and is the governor responsible for safeguarding.

Matthew Tate. Matthew is a member of The Mercers' Company, the Premier Livery Company of the City of London. Through this association he was a governor of Holy Trinity and St Silas School in Camden. After leaving Charterhouse School, Matthew studied at the University of Edinburgh and graduated with a BSc in Informatics (Joint Honours in Computer Science and Artificial Intelligence). Following graduation he entered the mobile technology industry, and spent a number of years working for BlackBerry in Europe and North America. He is currently Director of Operations at Europe's leading Machine-to-Machine / Internet of Things service provider based in Berkshire. He lives locally with his wife and three young children. Matthew is a keen sportsman playing golf, football, cricket and tennis regularly.
Ken Welby. OA 1984 and Chairman of the OA Club. Ken graduated from St Andrews in Economics with International Relations, and also spent a year at UCLA on an exchange scholarship. His career has been spent mainly in the financial world, but he has also worked for the Bursary of the Cothill Educational Trust. He is married to Camilla and they have three children. Interests include running, rugby, music and good food.
Tom Ayling, Clerk to the Governors. Oxford chemist; trainee patent agent; taught in London then Abingdon School, finishing as Second Master. Three daughters attended Oxford High School. Governor of Christ's Hospital of Abingdon and of Our Lady's Abingdon. Interests include all sports, music, architecture, film and travel.