Abingdon Prep School provides a happy, stimulating and positive environment where children enjoy learning and grow in confidence.
Considerable emphasis is placed on the value of pupils developing good working patterns, together with sound organisational skills. In particular children are encouraged to develop self-reliance and a sense of responsibility.
We aim to provide access to a variety of interesting and appropriate activities chosen from a balanced curriculum that help children to think and, especially, to enjoy what they are doing.
"The school is highly successful at meeting its aims of promoting academic excellence and a stimulating curriculum in a nurturing and supportive environment."

ISI Inspection
Information on academic performance during the preceding school year, including the results of any public examinations can be requested by contacting the Headmaster's PA.
Details of individual subjects are provided below and further information on Art and CDT can be found under the Other Half. By clicking on the following links, PDFs of the curriculum and teaching and learning policies are also available to download.
"Pupils benefit from an excellent curriculum and an extensive range of extra-curricular opportunities for all ages."

ISI Inspection
Art
Our art room is a hive of creativity. Amongst the activities boys enjoy are drawing, painting, printing, sculpture, modelling with clay and learning digital art. We encourage self-expression and we develop self-confidence alongside teaching an appreciation for a range of artists and their work.
As part of the curriculum boys typically have three projects a year, usually cross-curricular and using 2D and 3D media. We also have a very wide range of extremely popular Other Half art clubs where they work with different media such as oils and inks.
Boys in Years 6 to 8 can take part in Saturday workshops which run twice a term. The workshops are taught by a visiting artist and cover a range of media which may include, for example, sculpture, botanical drawing and printmaking.
Boys are proud of their work and there are plenty of opportunities to enter exhibitions and competitions. During Artweeks the Art and CDT departments open their doors to the public with a fantastic display of the boys' work. In 2018, 21 boys saw their work exhibited at Young Art Oxford.
Our artists win many awards from the Ruskin School of Art Prize to the art scholarship at Abingdon school – the latter for the last four consecutive years.
View the art curriculum by year group.
View the Other Half art clubs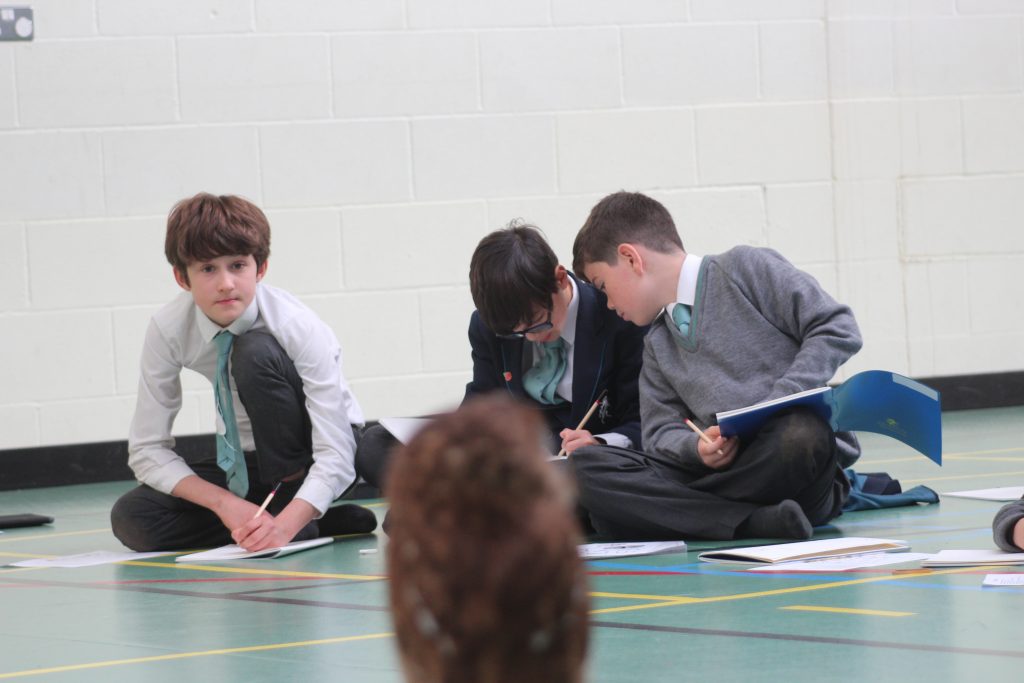 CDT
CDT is one of the most popular subjects with the boys. It's hands-on and very varied and whether or not you are creative or practical it doesn't matter – CDT is enjoyed by all. When you are next at Abingdon Prep take a look at our CDT room, every child will have work on display – displays spill out into the corridor – and the range of creations is very impressive indeed.
There are textiles, woodwork and plastics in every shape and form from bird boxes, ipod holders and salad spoons to clocks, jitter pens and model power boats (tested in the swimming pool). There are over 20 projects a year for each year group and all based around a particular skill. Boys learn to use hand and power tools confidently and the projects are cross-curricular with, for example, Viking longboat building supporting the history curriculum.
The boys' work can be seen around the school from the design and build of the outside seating for the astro to the suggestion box for boys' ideas.
View the CDT curriculum by year group
View the Other Half CDT clubs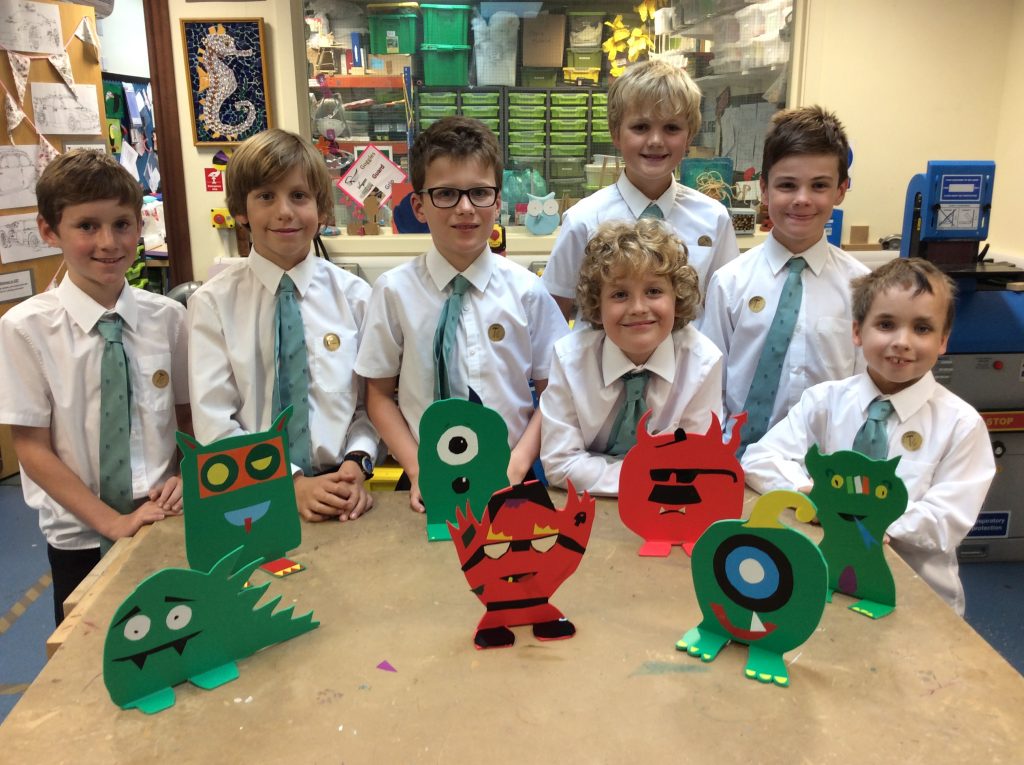 English
English has a preeminent place in education and in society. A high-quality education in English will teach pupils to write and speak fluently so that they can communicate their ideas and emotions to others. Similarly through their reading and listening, others can communicate with them.
Through reading in particular, pupils have a chance to develop culturally, emotionally, intellectually, socially and spiritually. Literature, especially, plays a key role in such development. Reading also enables pupils both to acquire knowledge and to build on what they already know. All the skills of language are essential to participating fully as a member of society, including their own school community here at Abingdon Prep.
At Abingdon Prep teachers largely follow the aims, principles and Programmes of Study as set down in the National Curriculum (2014), certainly in Key Stages 1 & 2, and for the most part in Key Stage 3 too. However, where pupils are required to learn knowledge or skills beyond the National Curriculum, for example in preparation for external examinations, or because, as a school and Foundation, we deem certain knowledge or skills to be of a higher priority, then the curriculum will be adapted to suit these demands. In all cases the needs of individual pupils will be placed first. At Abingdon Prep we pride ourselves on striving to achieve these principles by setting high expectations and standards of both teaching and learning.
The overarching aim for English in our curriculum is to promote high standards of literacy by equipping pupils with a strong command of the spoken and written word, and to develop their love of literature through widespread reading for enjoyment. In line with this, at Abingdon Prep, teachers will ensure that all pupils:
read easily, fluently and with good understanding
develop the habit of reading widely and often, for both pleasure and information
acquire a wide vocabulary, an understanding of grammar and knowledge of linguistic conventions for reading, writing and spoken language
appreciate our rich and varied literary heritage
write clearly, accurately and coherently, adapting their language and style in and for a range of contexts, purposes and audiences
use discussion in order to learn; they should be able to elaborate and explain clearly their understanding and ideas
are competent in the arts of speaking and listening, making formal presentations, demonstrating to others and participating in debate
French
At Abingdon Prep, French is taught from Years 1 to 8 as part of the normal school curriculum. This is done for several reasons: firstly, we believe that children enjoy learning to speak another language; secondly, we believe that the earlier a child is exposed to a foreign language, the faster the language in question is acquired; finally, we believe that it is a good idea to introduce a new language to children when they are young as they tend to be less self-conscious about speaking aloud at this stage of their development. It is widely believed that the early acquisition of a foreign language facilitates the learning of other foreign languages later in life.
The aims and objectives of learning a modern foreign language at Abingdon Prep are:
to foster an interest in, and a positive attitude towards learning other languages
to introduce young children to another language in a way that is enjoyable and fun
to make young children aware that language has structure, and that the structure differs from one language to another
to help children develop their awareness of cultural differences in other countries
to develop their speaking, listening, reading and writing skills
to lay the foundations for future study
Subject specialists teach French from Year 1. French is the main modern foreign language that we teach at Abingdon Prep. The curriculum that we follow is based on the guidance given in the National Curriculum, which has been adapted for Key Stage 2, and the Abingdon Prep + syllabus. We teach the children to know and understand how to:
ask and answer questions
use correct pronunciation and intonation
memorise words
interpret meaning
understand basic grammar
use dictionaries (from Year 7 onwards)
work in pairs and groups, and communicate in the other language
look at life in another culture
We base the teaching on the guidance material in the QCA scheme of work for modern foreign languages. We have adapted this to the context of Abingdon Prep School and the abilities of our children.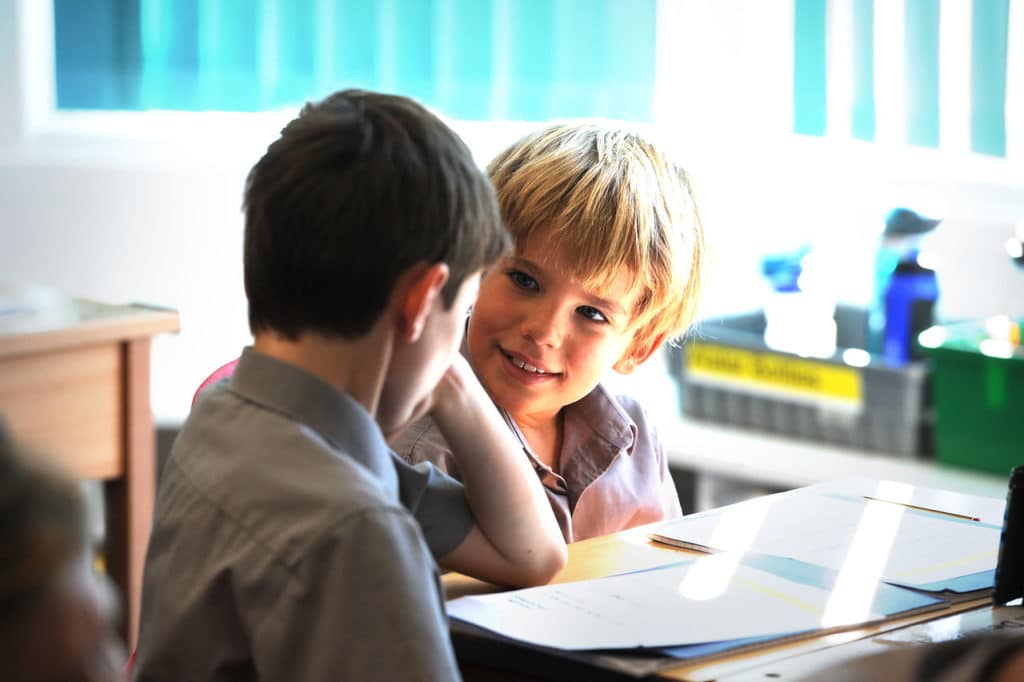 Geography
Geography teaches an understanding of places and environments. Through their work in geography, pupils at Abingdon Prep learn about their local area and compare their life in this area with that in other regions in the United Kingdom and in the rest of the world. They learn how to draw and interpret maps and they develop the skills of research, investigation, analysis and problem solving. A Year 8 field trip to Dorset allows the pupils to see coastal features at first hand. This leads into an extended essay written using the data collected.
Through their growing knowledge and understanding of human geography, pupils gain an appreciation of life in other cultures. Geography teaching also motivates pupils to find out about the physical world and enables them to recognise the importance of sustainable development for the future.
The aims of Geography are to:
enable pupils to gain knowledge and understanding of places in the world
increase pupils' knowledge of other cultures and, in so doing, teach a respect and understanding of what it means to be a positive citizen in a multicultural country
allow pupils to learn graphic skills, including how to use, draw and interpret maps
enable pupils to know and understand environmental problems at a local, regional and global level
encourage in pupils a commitment to sustainable development and an appreciation of what 'global citizenship' means
develop a variety of other skills, including those of enquiry, problem solving, ICT, investigation and how to present their conclusions in the most appropriate way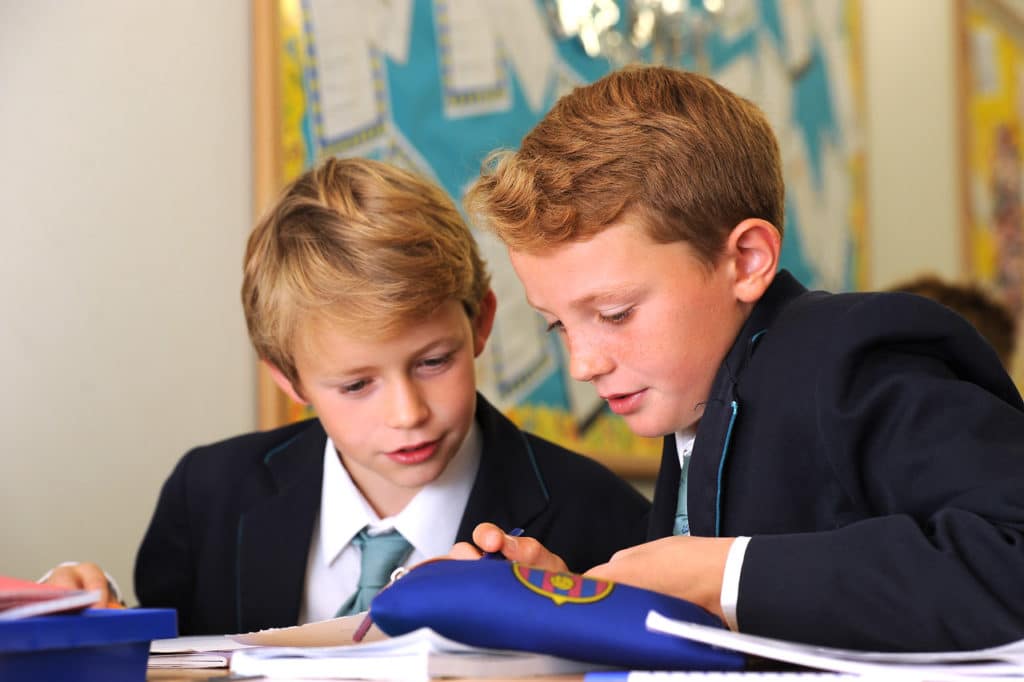 History
History has a central place in the curriculum at Abingdon Prep. We want all of our boys to enjoy their History lessons and to develop a real interest in examining the past. We believe that History enables pupils to feel connected to a global community, which enables them to view their lives in a new context.
Lessons are taught in form groups throughout the school, utilising the many skills and experience of form teachers up to Year 5, with subject specialists teaching from Year 6 upwards. We believe that it is vital that lessons are dynamic, engaging and interactive so that pupils enjoy their learning and develop a desire to pursue History beyond the prep school. In order to deliver excellent lessons, it is our aim to find, create and utilise a range of excellent resources that help pupils to develop their understanding and appreciation of world history.
We aim to:
Engage: History lessons should be exciting and dynamic. We try to ensure that our passion for the subject is transmitted to the pupils
Enlighten: History lessons aim to be interesting and relevant to today's world: we aim to highlight the skills pupils are developing; we make links to contemporary events (where appropriate) and encourage pupils to deploy their general knowledge and wider understanding in getting to grips with past times
Empower: in History lessons expectations are high. We expect pupils to become increasingly proactive as they progress through the prep school, taking responsibility for their conduct, their work ethic and the work they submit
Encourage: we want History to be a popular and enjoyable subject for every pupil at Abingdon Prep. To achieve this we encourage creativity, celebrate contribution, and reward independent enquiry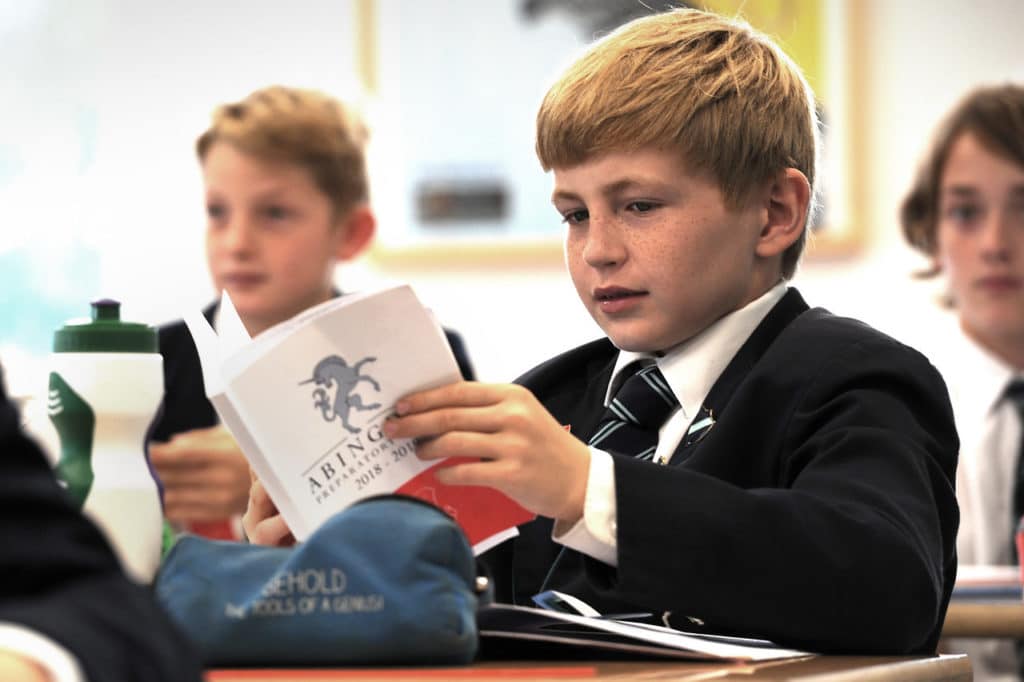 Information and Communications Technology (ICT)
The ability to use Information and Communications Technology (ICT) effectively is an essential life skill in modern society.
At Abingdon Prep we recognise that ICT has the ability to motivate and enthuse pupils, to enable them to work individually, cooperatively and collaboratively, and we plan opportunities for pupils to develop these skills.
We predominantly follow the aims, principles and Programmes of Study from the Computing National Curriculum, using a cross-curricular approach.
The core of computing is computer science, in which pupils are taught the principles of information and computation, how digital systems work, and how to put this knowledge to use through programming.
In line with this, teachers at Abingdon Prep will ensure all pupils:
can understand and apply the fundamental principles and concepts of computer science, including abstraction, logic, algorithms and data representation
can analyse problems in computational terms, and have repeated practical experience of writing computer programs in order to solve such problems
can evaluate and apply information technology, including new or unfamiliar technologies, analytically to solve problems
are responsible, competent, confident and creative users of information and communication technology
Our overarching aim is to ensure that pupils have an appreciation of ICT in the context of everyday life and a fundamental understanding of how to behave safely and participate responsibly in our digital world.
The ICT curriculum is delivered via a range of resources including fixed computers in an ICT suite and in classrooms, as well as banks of mobile devices, such as iPads, in various departments around the school.
In addition, pupils have multiple opportunities to explore and enhance their digital skills through our extensive range of extra-curricular activities including coding, animation and robotics clubs.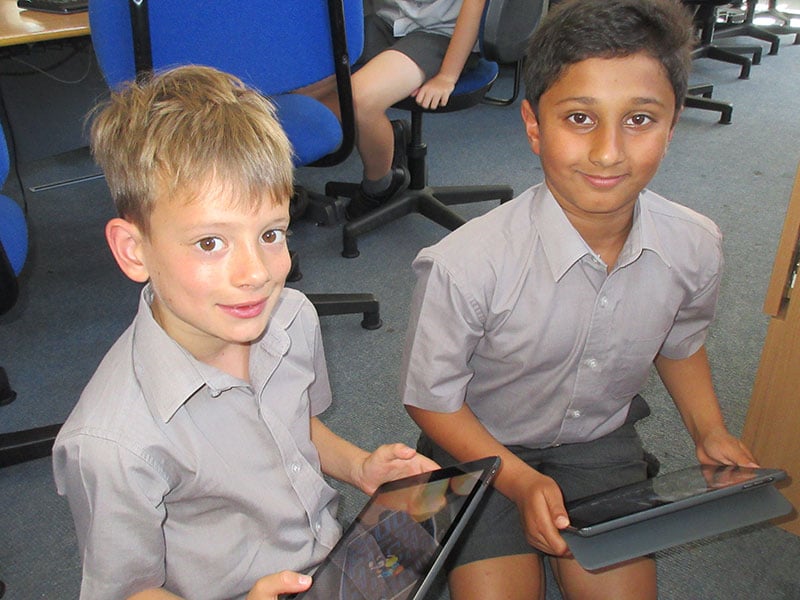 Latin
At Abingdon Prep, Latin is taught to Years 6, 7 and 8 as part of the school curriculum, with the exception of pupils who follow the Core Skills curriculum. We believe that Latin is a rigorous but enjoyable subject that encourages children to think about the origins and structure of language and has a strong historical context to which pupils can relate. In Years 7 and 8 pupils are set according to their prior progress and potential.
The aims and objectives of learning Latin at Abingdon Prep are to:
introduce pupils to a classical language in a way that is enjoyable and fun
make pupils aware that language has structure, and that the structure differs from one language to another
help children develop their awareness of cultural differences through looking at life in the Classical world
lay the foundations for future study of Latin at secondary school
The curriculum that we follow is based on the Cambridge Latin Course, of which we complete about 8 stages per academic year, during which pupils are encouraged to:
learn Latin vocabulary
translate texts
interpret meaning
understand the grammatical structure of sentences
look at life in an ancient culture
identify similarities and differences between Latin, English and other languages which they are studying
use correct pronunciation and intonation
We base the teaching on the guidance material in the Cambridge Latin Course which we adapt to the context of Abingdon Prep and the abilities of our children. We use a variety of techniques to encourage the children to have an active engagement in Latin. To encourage the children to realise that Latin is not just an academic exercise, various activities and trips are undertaken. For example, currently Year 7 undertake a trip to the Roman bath house in the town of Aquae Sulis (Bath).
Mathematics
Mathematics is a creative and highly interconnected discipline. It equips pupils with a uniquely powerful set of tools to utilise in their day to day experiences. It teaches them how to make sense of the world around us through developing an ability to calculate, to reason and to solve problems. It enables pupils to understand and appreciate relationships and pattern in both number and space in their everyday lives.
At Abingdon Prep, we aim to ensure that pupils develop a confident, positive and enthusiastic attitude towards mathematics. We use a variety of teaching and learning styles to cover the programme of study set down in the National Curriculum (2014) for Key Stage 1, 2 and 3. Our principle aim is to develop a child's fluency, reasoning and problem solving skills in mathematics.
In Years 1 to 5 mathematics is taught by the pupils' form teacher through a daily lesson that has a high proportion of whole-class and group-direct teaching and in Years 6, 7 and 8 the subject is taught by specialist teachers. Throughout practice and consolidation play a central role to mathematical understanding, and problem solving develops a pupil's reasoning.
We aim to further stimulate a child's interest and enthusiasm for the subject in a variety of ways. Periodically we organise whole school mathematics days, providing pupils with interesting mathematical challenges and games to enhance their learning. In addition, the Year 5 and 6 pupils complete the annual Primary Mathematics Challenge organised by the Mathematical Association, while the higher ability pupils in Year 7 and 8 take part in the individual and team Junior Mathematical Challenge run by the UK Mathematical Trust.
In line with all of the above objectives, Abingdon Prep aims to:
promote confidence and competence with numbers and the number system including the development of a repertoire of computational skills
develop strategies to enhance mental arithmetic
develop the ability to solve problems through decision-making and reasoning in a variety of contexts and with increasing complexity and sophistication
develop a practical understanding of the ways in which information is gathered and presented
explore features of shape and space and develop measuring skills in a range of contexts
develop a deeper understanding of mathematics through a process of enquiry and investigation
develop an understanding of the connectivity of patterns and relationships within mathematics
offer pupils the opportunity to answer open ended tasks to help them develop their own mathematical thinking
understand the importance of mathematics in everyday life.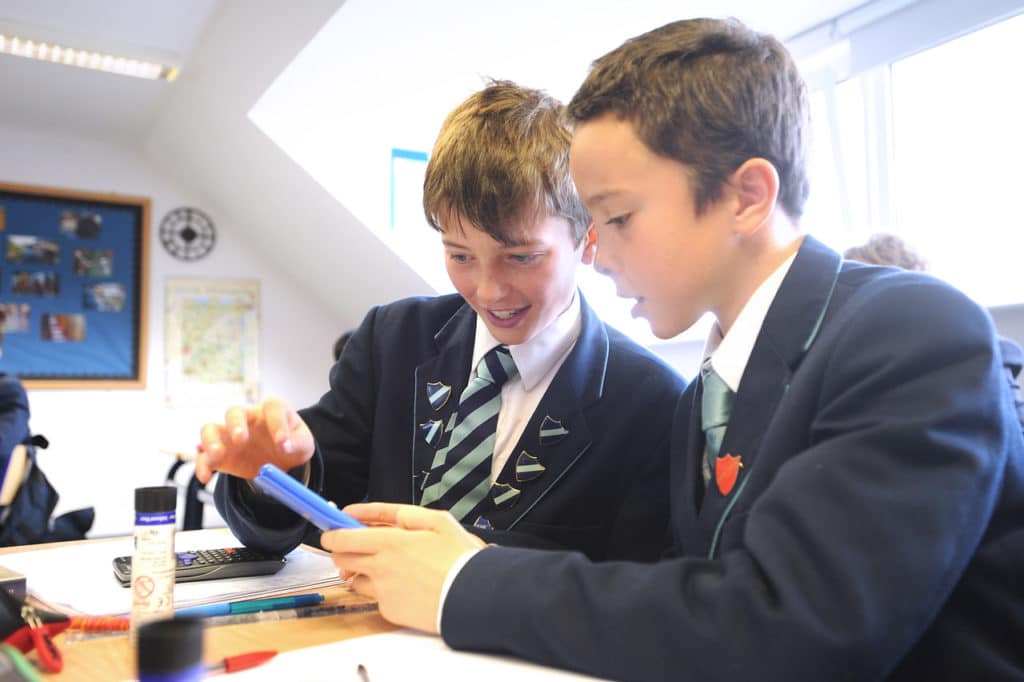 Music
Music is a universal language that embodies one of the highest forms of creativity. A high-quality music education should engage and inspire pupils to develop a love of music and to practise musical skills, so increasing their self-confidence, creativity and personal sense of achievement.
The department aims, through its academic timetable and Other Half activities, to provide opportunities for all to sing and play instruments.
As pupils progress, they will develop a critical engagement with music, allowing them to compose with an awareness of structure and to listen with discrimination to all genres.
Provision
Pupils at Abingdon Prep will:
perform, listen to, review and evaluate music across a range of historical periods, genres, styles and traditions, including the works of the great composers and musicians
understand and explore how music is created, produced and communicated, examining the interrelated dimensions of pitch, duration, dynamics, tempo, timbre, texture, structure and appropriate musical notations
create and compose music on their own and with others within recognised musical structures
have the opportunity to learn a musical instrument and to progress to the next level of musical excellence
attempt external music examinations with ABRSM and Trinity exam boards
study music theory
sing in school concerts and musical shows
engage in collaborative projects
Music Awards
We offer a comprehensive programme of music scholarship preparation to those boys wishing to apply for music awards to senior schools.
Religious Education (RE)
The Religious Education department at Abingdon Prep has a non-confessional approach to Religious Education and promotes a forum for discussion within the teaching of the subject in a way that welcomes pupils of all backgrounds, both religious and non-religious. Although the department offers pupils the opportunity to learn about and learn from all world religions, there is a leaning towards the Judaeo-Christian tradition.
The department's objectives are to give pupils:
a knowledge and understanding of Christian practice and scripture that is required to be culturally literate in the 21st century
opportunities to identify, investigate and respond to questions raised by religion and the study of scripture
opportunities to consider and debate moral and philosophical issues, taking into consideration religious and other responses
a knowledge and understanding of the five main non-Christian world religions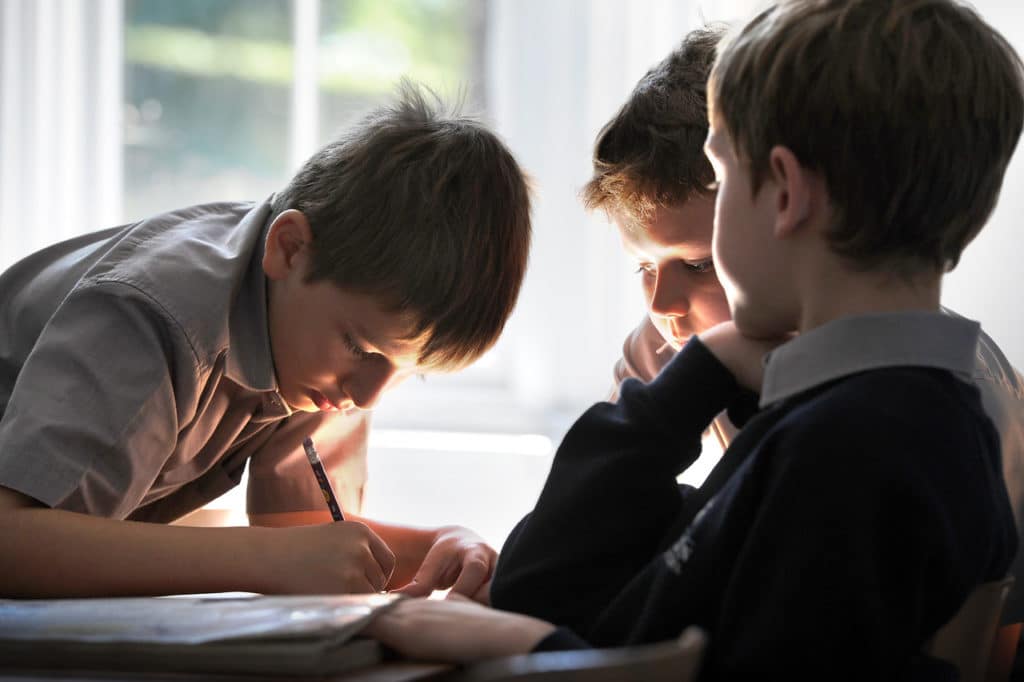 Science
Purpose of study
A high-quality science education provides the foundations for understanding the world through the specific disciplines of Biology, Chemistry and Physics. Science has changed our lives and is vital to the world's future prosperity, and all pupils should be taught essential aspects of the knowledge, methods, processes and uses of science. Through building up a body of key foundational knowledge and concepts, pupils should be encouraged to recognise the power of rational explanation and develop a sense of excitement and curiosity about natural phenomena. They should be encouraged to understand how science can be used to explain what is occurring, predict how things will behave, analyse causes and evaluate the scientific method.
Abingdon Prep School aims to:
stimulate curiosity, interest in and enjoyment of science
help pupils to use the body of scientific knowledge they have acquired and to further extend their understanding of science
enable pupils to use scientific ideas and models to explain phenomena and events and to understand applications of science
develop an awareness of the impact of developments in technology on the environment and in other contexts
develop experimental and investigative abilities, paying due regard to safe practice (see Working Scientifically)
develop an ability to evaluate and communicate scientific evidence, and understand the importance of experimental evidence in supporting scientific ideas (see Working Scientifically)
develop an awareness of science as a social and cultural activity which has responsibilities, strengths and limitations (see Working Scientifically)
enable pupils to acquire a sound foundation of knowledge and understanding for future studies
Working Scientifically
There are a number of key concepts, skills and processes which pupils need to experience in order to deepen and broaden their understanding of science. These underpin science and how sciences work, and complement the scientific content of the syllabus.
scientific attitudes
experimental skills and investigations
analysis, evaluation and problem solving
measurement