The bus service is available for boys from Year 1 to Year 8. It is a dedicated bus service for Abingdon Prep. The map (PDF) gives an outline of the routes covered.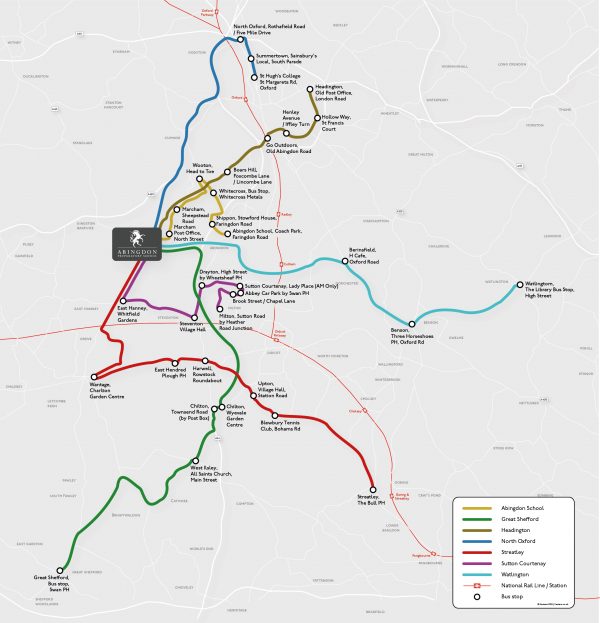 There is a separate website to book the bus service. This website also gives details of times and costs.
Please note:
you can download the school bus policy.
the bus routes for the return journey may differ from the morning routes shown.
routes are subject to change.
the cost of travelling by school bus varies according to where your son gets on and off during the journey.
preference will always be given to those who wish to use the buses both ways. There will be no other change in rate i.e. if boys only use the bus 3 days per week travelling both ways, they will still be charged the full amount.
occasional bus users may only use the bus in agreement via the School Office and after giving notice in writing of their request to do so. This will be charged at fixed rates per day for travelling either both ways or one way.
under normal circumstances, the cost of the bus will be added to your school bill and paid in advance.​