"Pupils are eager to take on responsibility and make a contribution to the school community and the wider community."

ISI Inspection
Each year at Abingdon Prep a charity is chosen to support and a number of fundraising events are held every term. Over the past few years, the school has raised in excess of £60,000 for a selection of worthwhile causes including Helen and Douglas House, Guide Dogs, The Footsteps Foundation, Riding for the Disabled and Thinking of Oscar. Everybody in the school community can be involved in the fundraising and the collective efforts over the past few years have been extremely impressive.
During the 2018/19 academic year we raised over £8,000 for The Thames Valley Air Ambulance. We had many fundraising events, including the obligatory charity-themed home clothes day, a sponsored read and created an ambulance using the silver coins the boys had collected.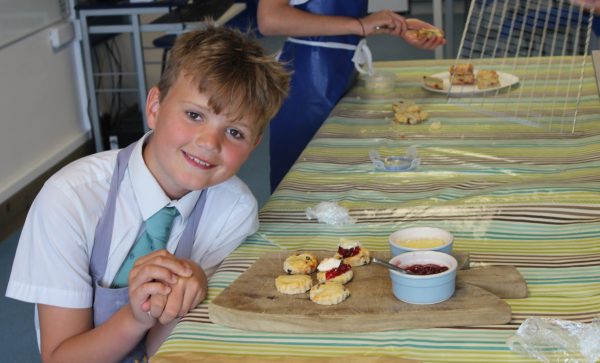 The most popular event was The Great APS Bake Off. The boys showed some impressive culinary skills when cooking independently at school but the most enthusiasm was reserved for the tasting. Our Year 7 boys took part in a Dragon's Den style challenge and created their own companies and as budding entrepreneurs they each turned over a very impressive profit, 100% of which was donated to The Air Ambulance – clearly philanthropic entrepreneurs!
We have continued to support The Gatehouse in Oxford, which provides vulnerable and homeless adults with food, warmth and company for a couple of hours each day. Each year we donate the produce from the Harvest Festival and provide gifts of warm clothes and chocolate at Christmas.
Through our partnership with the Nasio Trust and Abingdon Rotary Club we are sponsoring four children from Kenya through their education.
This year our chosen school charity is, Be Free Young Carers. It provides both practical and emotional support and social opportunities such as trips and activities for young carers in Oxfordshire.