Our Pre-Prep department creates a warm, stimulating and vibrant environment in which boys begin their life-long love of learning. Their natural curiosity about the world around them and their love for investigating, creating and exploring are encouraged and enhanced by experienced teachers and teaching assistants. The values of respect, kindness, trust, cooperation and perseverance are nurtured throughout the Pre-Prep. We encourage boys to broaden their horizons, challenge themselves and strive to be the very best that they can be.
Linda Gaskell, Head of Pre-Prep, EYFS Co-ordinator
EYFS/Reception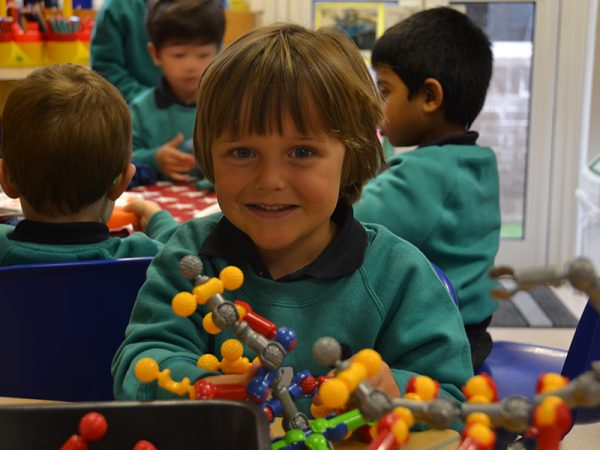 Children in the EYFS learn by playing and exploring, being active, and through creative and critical thinking which takes place both indoors and outside. We work on a free-flow system, allowing children the freedom to choose their learning environment. All of our activities are carefully prepared in order to meet the seven areas of learning, as identified in the New EYFS framework. We work alongside the children to ensure that they have the opportunities to lead their own learning and use this knowledge base to plan activities that develop a broad base of skills. Alongside this we follow the Read Write Inc program to develop and promote our initial phonic skills and provide a solid foundation for early reading and writing activities. Children are taught by an EYFS specialist teacher and supported by a highly experienced Teaching Assistant, with additional part-time early years teaching assistant support. Children also experience a range of visits and visitors, which both complement and enhance our curriculum.
Curriculum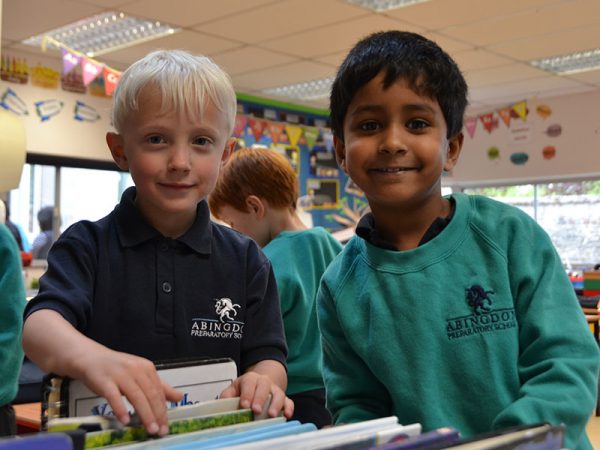 We offer a well-balanced, invigorating and creative approach to the curriculum, which is particularly tailored to the way in which boys learn. We continually provide opportunities to encourage children to challenge, question and explore their own boundaries, whilst working in collaboration with their peers. We follow the new framework for the curriculum in Maths and embed our Phonics through the Read Write Inc program. Wherever possible, creative links are made across all areas and the opportunity to follow the interests of the boys within a topic is embraced, ensuring their maximum engagement with their personal learning and progress.
Further information on the curriculum.
Specialist subjects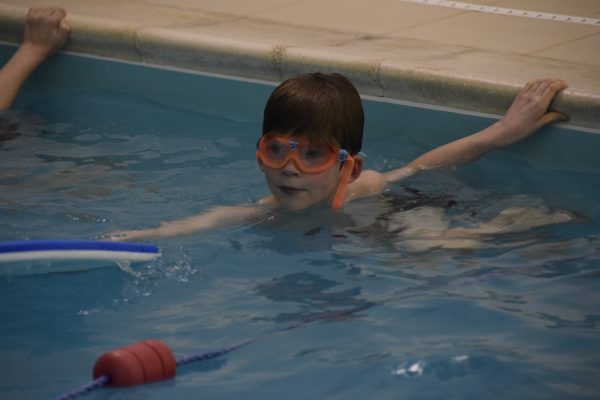 Some subjects are taught by specialist teachers. For Reception, Year 1 and Year 2 these include Drama and Dance; Sport, PE and Swimming; Music; ICT; Science and Forest School. Year 1 and 2 also have specialist teachers for French.
Homework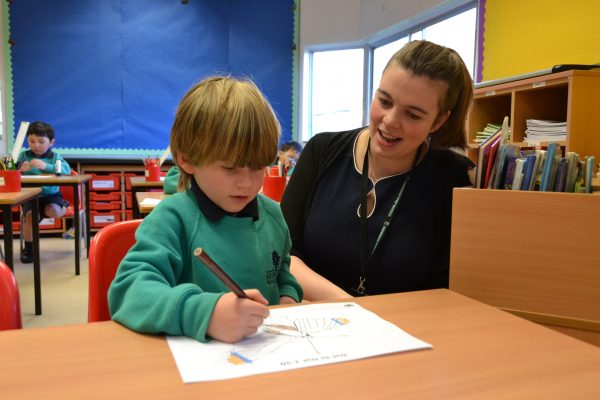 Children are gradually introduced to the idea and routine of homework from the very beginning of Reception. They begin by taking home packs of picture books to look at with parents, this progresses to sharing their daily Phonic sessions and then, when they are ready, the exciting moments are shared between home and school as they read their first books. As they progress through the department Maths, Phonics and Red Word work is sent home on a weekly basis. In addition there are also creative activities such as keeping diaries, making posters, preparing Show and Tell and mini presentations.
The Other Half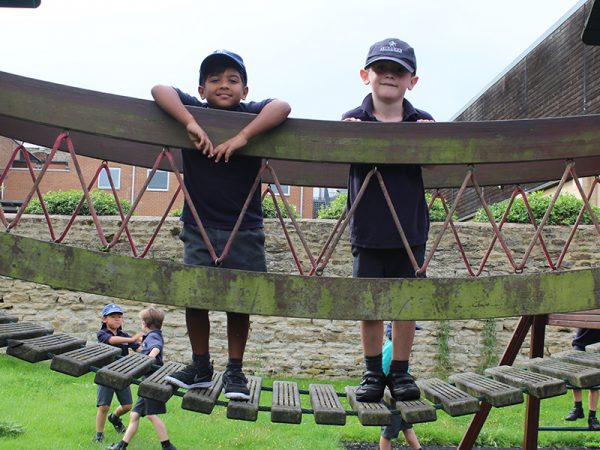 Once lessons finish at 15.30 our children have the opportunity to expand on skills learnt in the curriculum. We offer a wide range of activities for boys in Year 1 and 2 from tennis and swimming, to Knexions and choir.
Further details on the Other Half.
Enrichment
On a Thursday afternoon we have an alternative experience to promote and nurture creativity, diversity, imagination and awe and wonder. The boys in Year 1 and 2 alternate between sessions linked to the expressive arts and Forest School. Reception has their own slot in the woods for mini-foresters.
Forest School – develop skills, confidence and self-esteem through hands on learning in a woodland or natural environment with trees. It offers a specialised approach that complements the wider context of outdoor and woodland learning.
Create & Craft – an opportunity to enhance skills learnt in CDT and art sessions.
Singing – a focus on singing and music to prepare for performance.
Drama & dance – a range of fun and exciting sessions to stimulate the imagination
Sport
The boys enjoy a wide range of physical activities in Pre-Prep including swimming, gymnastics and athletics, as well as learning racquet skills. They develop the core skills of agility, balance and coordination whilst learning how to play team games.
Trips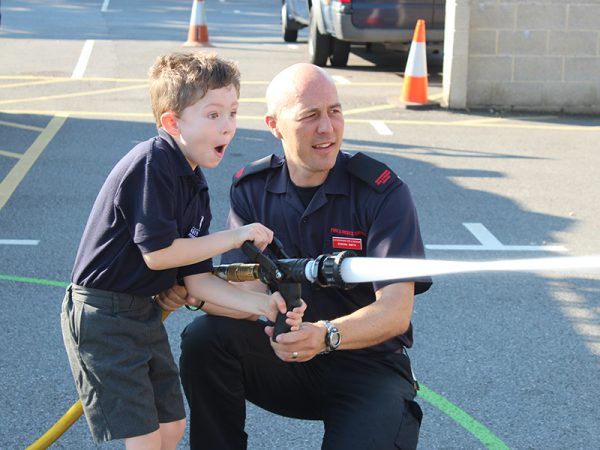 Our curriculum is broadened and further enhanced by a range of exciting trips and visits from professionals who are passionate about sharing their experiences and educating young children. There are visits to:
a Victorian working kitchen to follow the process of making bread with the Little Red Hen
experience a live Nativity set complete with animals, narrators and beautiful costumes in a real barn
view the horizon from the ramparts of Warwick Castle
and then there are days when we are joined at school by dentists, actors, Chinese dancers, African drummers and even giant creepy-crawlies!
Wrap around care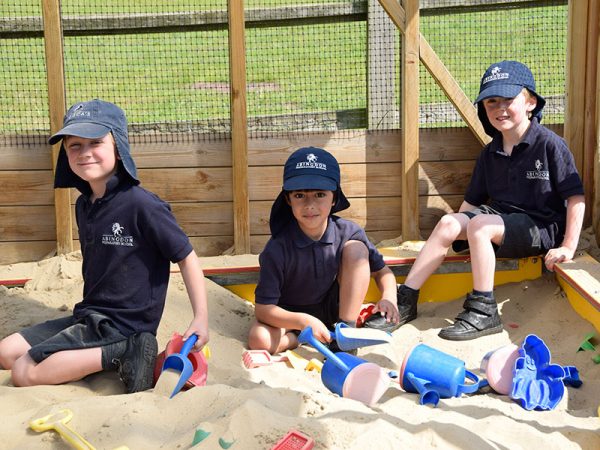 At the end of the day, qualified staff provide a sandwich and fruit tea and the opportunity to relax and explore a range of games and activities. Sessions are available from 15.30 – 18.00 for children in Years 1 and 2. For children in Reception, after school care is available until 17:00 but we recommend that it is only used occasionally while the boys settle into school.
Typical school day for Reception
This is just an example of a school day – sports and activities will vary.
8:15
Welcome to class with a range of activities for children to access
8:30
Register, Helping Hand activities & Newsround
8:35
Assembly with Pre-Prep
9:00
Phonics
Library time
Maths
Free-flow learning time
10:30
Snack (healthy)
10:40
Outdoor breaktime (with Pre-Prep)
11:10
Swimming
12:10
Lunch & outdoor play (with Pre-Prep)
13:25
Registration
13:30
Free-Flow learning activities
Art
14:40
Afternoon break
15:00
Breadsticks, Show & Tell session
15:30
End of the day
Typical school day for Years 1 & 2
This is just an example of a school day – sports and activities will vary.
8:15
Welcome to class
8:30
Registration
8:35
Assembly
9:00
Maths
10:00
Snack
10:10
Phonics
10:40
Outdoor breaktime
11:10
Sport
12:10
Lunch & outdoor play
13:25
Registration
13:30
ICT
14:10
Music
14:40
Afternoon break
15:05
Speaking & Listening/Story session
15:30
Tennis club
16:10
Collection or After School Club
Pre-Prep Staff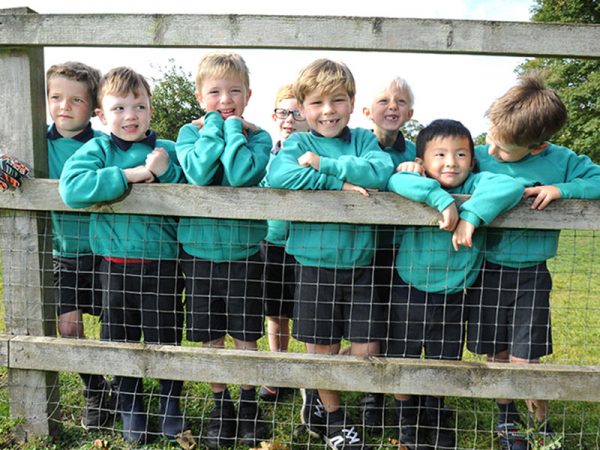 Linda Gaskell – Head of Pre-Prep and EYFS Co-ordinator
Aimee Whitehouse – Year 1 teacher
Helen Tynan – Year 2 teacher
Elaine Hill, Rebecca Davies and Lesley Craik – EYFS Teaching Assistants
Claire Nunn and April Economou – Key Stage 1 Teaching Assistants