The Senior Section comprises pupils in Years 7 and 8. These year groups are of an age to be attending senior schools and therefore they are given appropriate responsibilities and requirements.
Pupils are expected to set an example to the younger cohort, in terms of self-presentation, certain duties (such as lunch monitors for the whole school) and attitude around the school. Our Year 8 pupils have the chance to become 'Young Leaders' of their community, getting involved in clubs offered by the school. They help to look after and guide the pupils in the Middle and Junior Sections.
Lessons are more likely to be held in a range of classrooms, which teaches boys about personal organisation, a useful skill when transferring to senior schools. A wide range of clubs are open to them to give them a well-balanced and varied education alongside the excellent standard of academic education. Certain lessons are dedicated to the boys' input, such as being aware of and giving presentations of news events, which gives them the confidence to speak in front of an audience and encourages a knowledge of the world around them.
Being at the top end of the school promotes confidence, establishes organisational skills and the ability to deal with different age ranges. All of this gives boys a good basis to function as a worthwhile member of their next destination schools.
Roger Owen, Head of Senior Section
Curriculum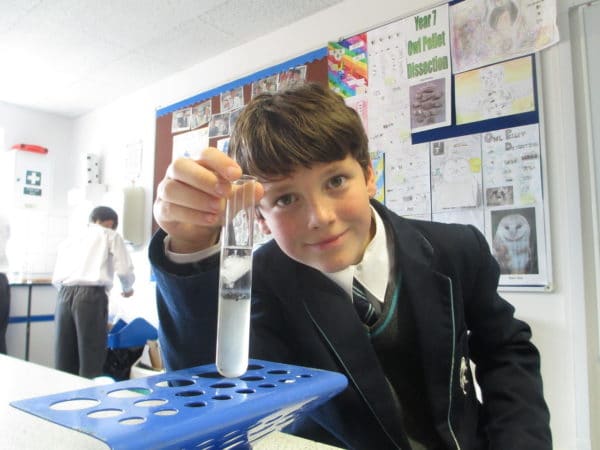 From Year 7 onwards the pupils follow the Senior Section curriculum known as AP+. This is comprehensive and balanced and fully prepares the pupils for all independent senior schools and is well in advance of the National Curriculum levels for similar aged pupils. In Year 8, a selected group of boys will be invited to participate in Academic Scholarships, a programme of study set by senior schools.
Further information on the AP+, the curriculum and homework and reporting information.
The Other Half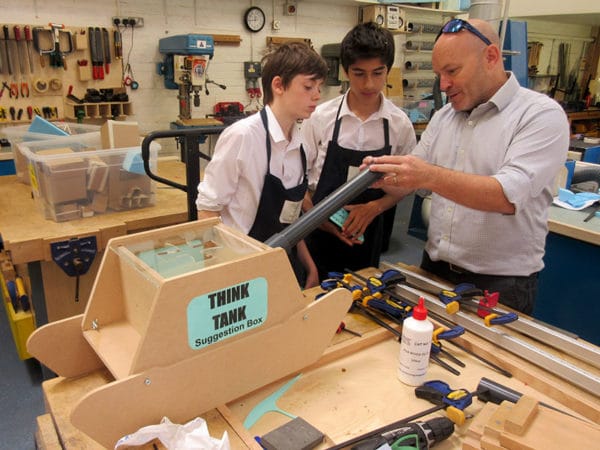 Alongside their academic studies, pupils in the Senior Section can enrol in a variety of activities to enhance their all-round approach to their education. Clubs and activities on offer include chess club (culminating in a house competition); the debating club (which also leads to a final debating competition in front of our Middle and Senior Sections when an external judge will mark the boys and offer advice); there is a yearly maths challenge where some boys in Year 8 will be chosen to represent our school; science is represented in these extra-curricular activities with some pupils entering the CREST awards after which they will be presenting their findings to parents. Along with these other opportunities there are also many clubs run during the lunch break or after school to pique the interest of our pupils.
Further details on the Other Half.
Performing Arts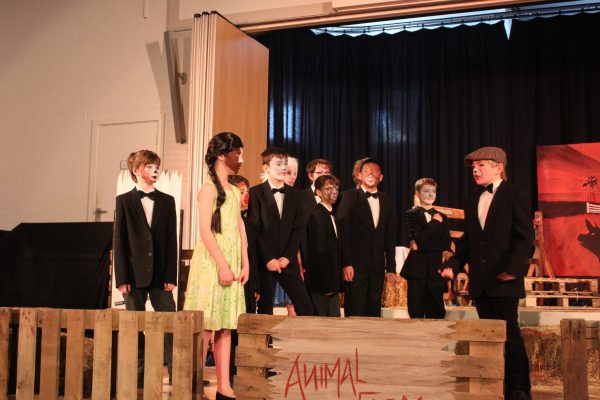 There are many opportunities for senior section pupils to take part in a range of performing arts. They can put themselves forward for starring or support roles in our school plays, which have enjoyed great success over the years. Pupils can also join the senior choir. Choristers have been seen busking in Oxford during the run-up to Christmas as well as visiting the O2 arena for a national schools' singing day. There are also opportunities to join specialist bands run by peripatetic music teachers or to play a piece of music to parents on the Friday Concert Platforms.
Sport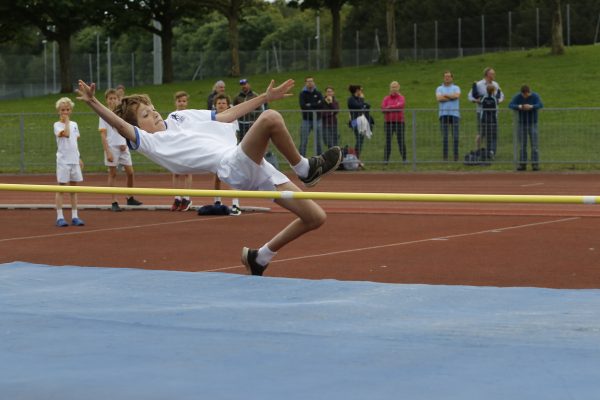 Pupils in our Senior Section have ample possibilities to volunteer for, or to be invited into, sports teams to represent our school in matches. Rugby is the main sport in the Autumn term and the half term break usually sees a rugby tour to the UK or abroad. There are also rugby tournaments arranged by various schools, including ourselves. The major sport in the Spring term is football and our senior section pupils field teams against the local opposition. Hockey and cross-country are also very popular with our pupils. There are a number of swimming galas and many of our pupils also compete at the National Schools Biathlon Championships at Crystal Palace in London. The Summer term is packed with sport. Our major game this term is cricket, at which we excel, and we can often lay claim to producing several district and county level players. Senior section pupils compete with other schools at tennis and athletics. Pupils in Years 7 and 8 are able to choose their games options during the Summer term as we offer cricket, tennis and rounders.
Trips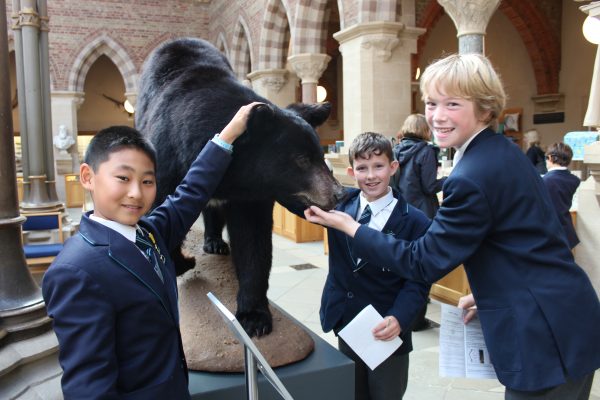 Our senior section pupils are fortunate to have some wonderful trips out to complement their education. Year 8 pupils go to the Natural History Museum in Oxford for a combined Art and Science day where they study evolution combined with a drawing workshop. Some of our pupils will embark upon a cultural guide of Oxford and will find out details of our beautiful buildings to promote a love of enquiry (not to mention an appreciation of the different flavours of ice cream on offer!). There is also a post-exam trip to Normandy where the boys will have a balance of being immersed in French culture and history along with more relaxing trips such as a visit to a goat farm. We also offer post-exam days where the boys can sample kayaking or swimming at Coral Reef.
Year 7 boys enjoy a field trip to Sutton Courtney to support their environmental studies. There is also the much anticipated day at LaserTag when the two Year 7 forms compete – as do their teachers, it has to be said! – for the upper hand in strategic and team-based events.
A Typical School Day
This is just an example of a school day – sports and activities will vary.
8:00
Early birds club in a Year 8 classroom (supervised).
8:15
Form time with tutors.
8:30
Registration and getting books ready for the first lesson of the day.
8:30
An assembly of some sort or form period. Sometimes there is a House meeting.
9:00
Start of morning lessons, mostly academic with some art, music or CDT in the mix.
10:45
Morning Break
11:05
Two lessons before lunch break.
12:15
Lunch break. Various Other Half clubs on offer including sports, music technology, band practices, coding and art. Year 7 and 8 boys have responsibility in the dining hall for the smooth running of lunch.
13:30
Afternoon registration then four lessons, divided by an afternoon break. Swimming, PE and games are likely to feature in the afternoon but academic subjects continue to be taught.
16:10
End of the day's lessons. Boys are collected, travel home on the bus, do Other Half clubs or do prep in the supervised quiet classroom with a snack. There is also an After School Club until 6pm.​