We foster a culture of exciting opportunity here at Abingdon Prep and we seek to inspire a life-long love of learning. Our high academic standards, broad curriculum and 'Other Half' programme enable our boys to make the most of their time with us. True to the School's founding values, we provide a nurturing community in which boys gain in confidence and develop their potential.
I firmly believe in the importance of providing an excellent all-round education during the crucially formative preparatory school years and also instilling values such as kindness, consideration and good manners.
Our teaching is built upon traditional subject specialist expertise, with small class sizes and we pride ourselves on the care and attention given to each boy. As part of the Abingdon School Foundation, we have an extremely close relationship with our senior school, Abingdon, with the majority of our boys joining the senior school for Year 9.
No website or inspection report can do full justice to the unique ethos, atmosphere and excellent facilities of Abingdon Prep, so please do come and see us in action. I would be delighted to welcome you to our school community to see for yourselves what we do here and to meet our fantastic boys.
Craig Williams MA(Oxon), PGCE
Headmaster
About Craig Williams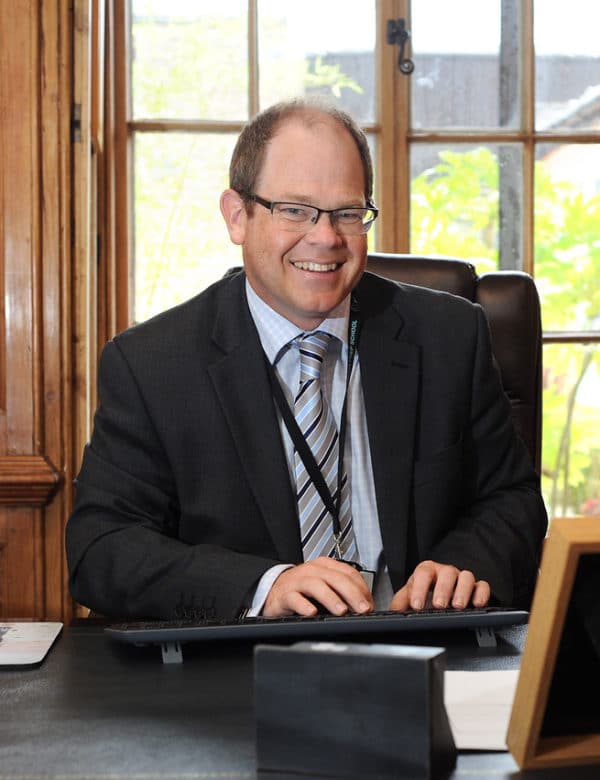 Craig grew up in Oxshott, Surrey and spent his formative prep school years at Milbourne Lodge. He then moved to Bradfield College aged 13 and went on to read Geography at St Edmund Hall, Oxford. After graduating, he worked for an executive search consultancy before realising that, like most of his family, he was destined for a career in teaching. After completing his PGCE at Rolle College, Plymouth University, he moved to Great Ballard Prep near Chichester where he taught for two years. An opportunity then arose to return to Taunton Prep School, where he had previously worked as a Graduate Assistant. Here he was Head of Geography, Housemaster and Master in Charge of Cricket and he spent nine happy years in the West Country. Craig accepted the post of Senior Deputy Head at Thorngrove School in 2013 where he taught a wide range of academic subjects as well as coaching sport to all year groups. He joined Abingdon Prep as Headmaster in September 2017.
Craig is married to Hannah, who is also a teacher, and they have one son. They spend much of their free time walking their beloved Labrador, Wicket. Craig's passion for cricket is maintained through his membership of Falkland Cricket Club, where he captained the 1st XI for three years as a wicketkeeper and batsman. He still occasionally turns out to play football for the Old Bradfieldian Veterans and he thoroughly enjoys an occasional round of golf, especially when the sun is shining.