The Middle Section is a busy, exciting and hugely enjoyable part of the School.
Following on from the Junior Section, pupils in the Middle Section are encouraged to become more independent, building relationships with specialist subject teachers and taking more responsibility for their own organisation as they approach the secondary stage of their education.
The curriculum is broadened and there are more opportunities to contribute to school ensembles, choirs and drama productions as well as an extensive programme of Other Half activities and day and residential trips.
Boys are very well supported and flourish during their two years in the Middle Section.
Sean Fitzpatrick, Head of Middle Section
Three of our pupils discuss life at Abingdon Prep
Curriculum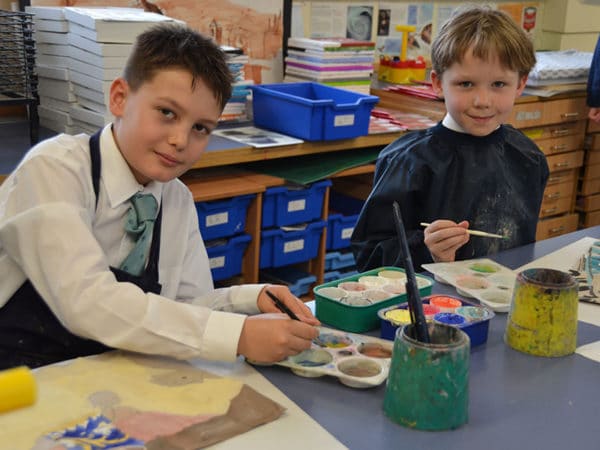 In the Middle Section, pupils leave the predominantly class-based environment of the Junior Section. They start to have more specialist subject teachers, with their form tutor overseeing their academic and pastoral wellbeing. The Middle Section curriculum is designed to prepare pupils for the demands of a more specialised senior education and, in the longer term, to be able to meet the challenges of the workplace and allow pupils to take their place in society. In Year 6, pupils begin to study Latin and traditional academic disciplines continue to be complemented by Music, Drama, Art and Design Technology, PSHE (Personal, Social and Health Education) as well as a varied Sports programme.
Further information on the curriculum and homework and reporting.
The Other Half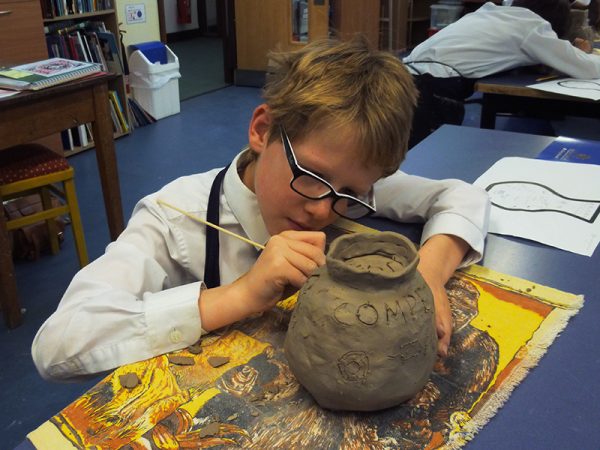 In addition to the opportunities offered in the performing arts and sports, pupils have a great many other extra-curricular opportunities available to them which extend their experience of the world, give them opportunities to work and play together and furnish them with a variety of skills and interests. Staff and peripatetic specialists offer a huge variety of activities including Chess Club, Gardening Club, Warhammer, Beginner's Spanish, Debating and Clay Club. Pupils can also take part in activities which extend and enrich the learning that goes in the classrooms by taking part in the inter-School Maths Challenge, contributing to the Middle Section General Knowledge Quiz team and attending the Science Club.
Further details on the Other Half.
Performing Arts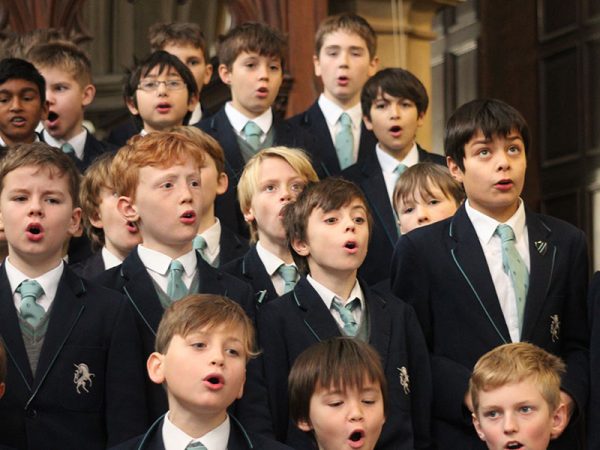 Opportunties are available to take part in a range of performing arts activities in addition to their timetabled drama and music lessons. Pupils from the Section contribute to the major school production in the spring term, which has in previous years included productions of 'Oliver' and 'Michelangelo'. Pupils also take part in the Senior Choir and can contribute to the School orchestra. Musical activities run by peripatetic specialists include Jazz Band, Brass Group and Wind Band as well as instruction in a wide range of instruments including the piano, bassoon, saxophone and drums. All pupils are encouraged to learn a musical instrument and there is also the opportunity to be presented for graded examinations in these instruments. Pupils can also take part in the regular 'Concert Platforms' on Friday which, along with the Christmas and Summer Concerts, give pupils the chance to showcase their musical talents in front of an audience of other pupils, parents and other members of the school community.
Sport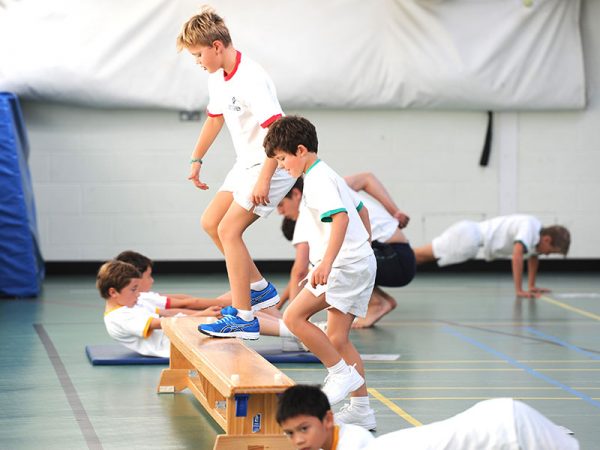 All boys in the Middle Section who want to play competitive sport for the School are given the opportunity to do so and opportunities are available to play cricket, football, rugby union and hockey against local schools as well as to take part in cross-country competitions. A number of sporting clubs for Year 5 and Year 6 take place after school and at lunchtimes and, in addition to the traditional sports, there are opportunities to try fencing, karate, badminton and tennis. Year 5 and 6 boys also take part in the annual swimming gala at Abingdon School. An academy programme is run by Abingdon School in school holidays which enables pupils to extend their skills in rugby and cricket.
Trips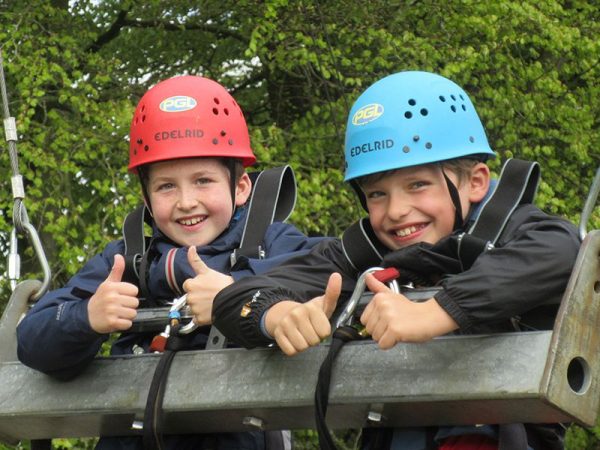 Pupils undertake a wide range of trips that support their learning including a visit to the Black Country Living Museum in Dudley and to HMS Victory in Portsmouth. There are also two residential trips. Year 5 visit the PGL Activity Centre in Wiltshire which involves activities such as abseiling and orienteering. In Year 6, there is a two night trip to local woods where pupils sleep under home-made shelters or in tents and learn skills and teamwork as well as how to conduct themselves safely in an unfamiliar environment.
A Typical School Day
This is just an example of a school day – sports and activities will vary.
8:15
Welcome and Registration
8:30
Senior Choir Rehearsal
9:00
Geography
9:35
History
10:10
Phyiscal Education
10:45
Morning Break
11:05
English
11:40
French
12:15
Lunch Break
12:55
Other Half Activity e.g. Debating Society
13:25
Afternoon Registration
13:30
Drama
14:05
Latin
14:40
Afternoon Break
15:00
Maths
15:35
Maths
16:10
Other Half Activity e.g. Cross Country
Facilities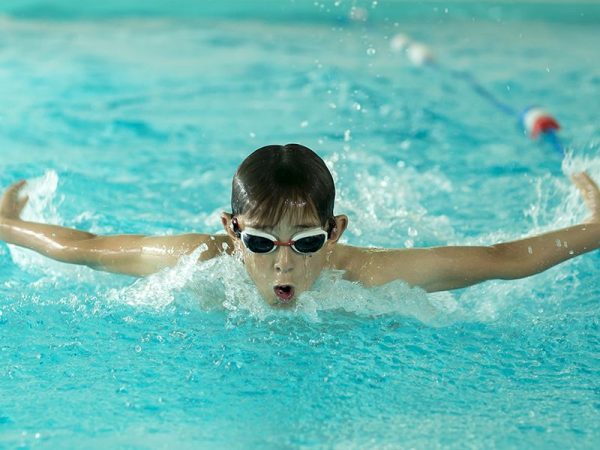 Boys in the Section make full use of the extensive facilities available at the School such as the science Laboratory, art and design technology rooms, ICT Suite, 40-acre sports field and indoor heated swimming pool.
Beyond Year 5 and Year 6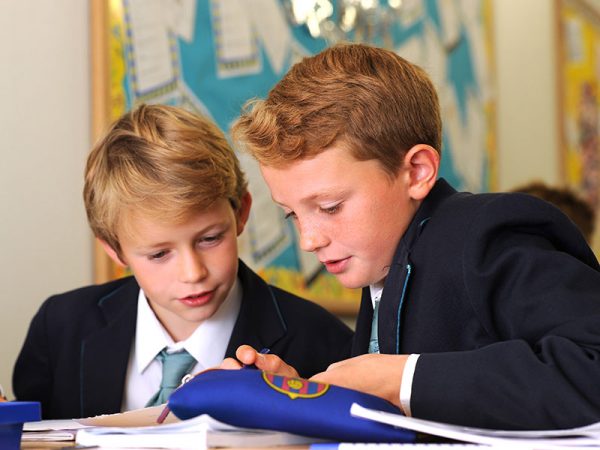 At the end of Year 6, most of the boys join the Senior Section of the School and then proceed to Abingdon School at the end of Year 8. We are mindful that some boys may benefit from an earlier transfer to other senior schools at the end of Year 6, and these pupils are given support and guidance with any admissions testing and interviews that may be required as part of this process.