Coming soon…
A specialist music school, second science lab, purpose-built facilities for CDT, new classrooms and much, much, more…
In September 2022, Abingdon Prep School (APS) will be opening a brand new music school, second science lab, purpose-built CDT room and new classrooms for its Year 5 and 6 pupils. This is part of the Abingdon Foundation's continued investment programme which, in recent years, has seen the installation of a multi-use sports area and a new Pre-Prep playground.
The new development has given APS the opportunity to transform much of its existing provision and the School is further investing in the creation of a multi-use hall for Pre-Prep; much improved facilities for Computing, Drama, Learning Support; and a double height library which will sit at the heart of the School and provide bright contemporary spaces for teaching, break out and quiet reading areas.
It is an investment which will further complement the extensive facilities already enjoyed by pupils at APS, providing them with even more opportunities to develop their learning and to flourish.
The Music School
Providing inspirational, specialist facilities with acoustically designed practice and teaching rooms, the new music school will help to broaden the appeal of music at APS, providing dynamic surroundings for lessons. Currently, around 70% of pupils learn musical instruments with peripatetic staff; and these new facilities will also be able to be utilised by the 15 music clubs available through our impressive Other Half extra-curricular programme.
The Science Lab
Our Science department values the practical side of science teaching and the benefits of kinaesthetic learning; and the creation of this secondary Science Lab is an important part of our ongoing development of STEM teaching, providing all pupils with an additional dedicated space where they can investigate and explore the wonders of science, both as part of our curriculum and as part of the Other Half.
CDT
Our hugely creative CDT department will move into its new purpose-built workshop, where there will be ample space for our pupils to plan and a fantastic array of projects.
Computing
We want our pupils to have access to the most up to date resources and technology so they can benefit from an optimum educational experience and the challenges of an ever evolving world. APS pupils will benefit greatly from our refurbished computing suite with updated equipment.
Library
Reading remains at the forefront of primary education and our new library which sits in the very heart of our School, will provide the perfect environment to encourage and learn. Bright and contemporary, it will have dedicated spaces for teaching; for break out sessions; and for quiet reading and reflection.
Classrooms for Years 5 and 6
Bright new modern classrooms will provide an inspirational space for our pupils to further develop their knowledge and understanding.
Speaking about the new development, Headmaster Craig Williams said: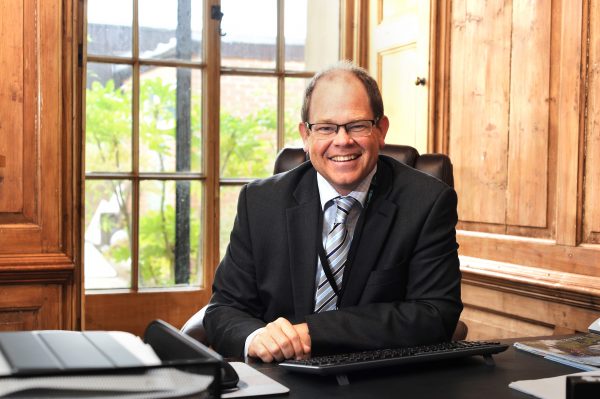 "We are incredibly excited to have this fantastic new development at Abingdon Prep. With the support of the Foundation, our pupils will experience even more impressive facilities to further inspire them to develop their learning.
Music is an integral part of Abingdon Prep and our new Music School will enable the boys to develop their talents and their passion. CDT has always been a huge strength and with a spacious new room we are looking forward to developing the boys skills further, whilst the modern computing suite will help our boys to navigate their way through the latest IT developments.
"The new building will enable a second science lab to be created so that all of the boys can experience science in a laboratory environment and the central redeveloped library space offers a wide range of possibilities to further enhance learning. The Pre-Prep hall will allow the younger boys to have a space to come together and enable smaller groups to work with their teachers on specific projects. It is an exciting time for the Abingdon Prep community."
READ MORE
Mike Windsor, Headmaster at Abingdon School added: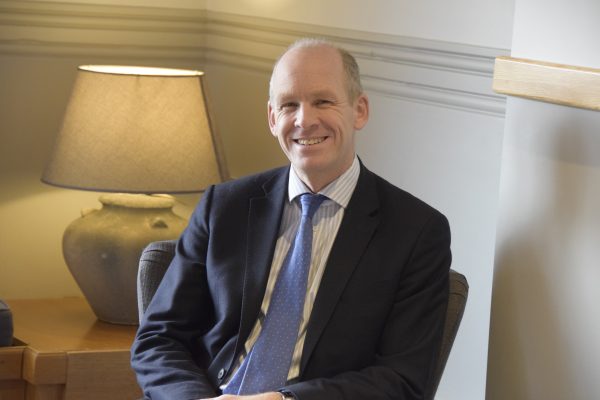 "The Abingdon Foundation is all about helping our pupils make the most of their potential. At Abingdon Prep, we have a talented and expert staff team to achieve this but we also want to ensure that our pupils benefit from an environment that allows them to develop a love of learning, an appetite for adventure and the skills that will support them throughout their education.
"The new development will ensure that pupils and staff have the facilities that they need to achieve these goals. There will be great spaces to nurture talent; creating harmony and melody in the music school, experimental work in science, exploring the possibilities of materials and designs in the CDT space, and fostering IT skills in computing.
We are all excited about the possibilities of the new developments at Abingdon Prep. They represent a stimulating new phase in the life of the School."
READ MORE
Questions & Answers
Q. When will the new building be opened?
A. Autumn 2022.
Q. When will work start?
A. Spring/summer 2021.
Q. Will building work cause disruption to the school day?
A. There may be occasions when lessons have to change classrooms. There will be some loss of outside space as part of Josca's Field will be needed by the contractors but we will ensure that any disruption is kept to a minimum.
Q. Will the building traffic cause problems at drop off and collection times?
A. The construction traffic will be managed very carefully. Construction vehicles will only be allowed access to the site at certain times of day. There will also be the loss of a few parking spaces while building works take place.
Q. Will the new building mean the number of pupils at Abingdon Prep will increase?
A. No – there are no plans to increase the number of pupils at Abingdon Prep.
Q. Will there be an increase in school fees to pay for the new development?
A. No – the new development will not affect school fees.