We've got everything all wrapped up
With our friendly, expert staff, perfect location and a wide variety of activities to choose from, we will ensure that your child has the best birthday possible. We will take care of everything from the moment you arrive, so you can sit back, relax and enjoy your child's special day with them.
Party Food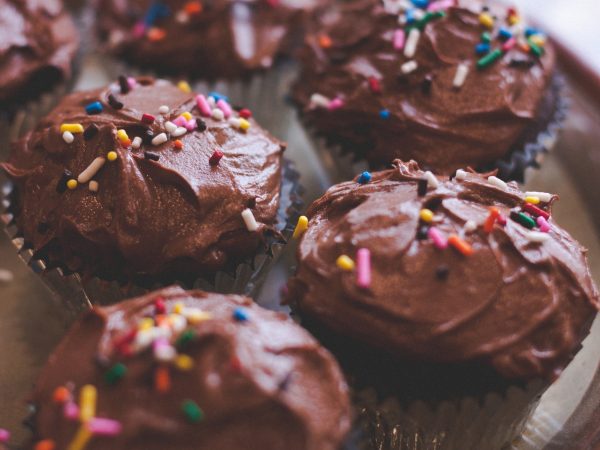 Enjoy party food prepared freshly by our catering team, priced at £5.90 (+VAT) per head. This includes a selection of: sandwiches, sausage rolls, pizza bites, carrot and cucumber sticks, crisps, chocolate brownie and a drink.
We offer an attractive function room for party food, with scenic views across the playing fields: Hospitality Suite £30 or Classroom £20.
Please note: In operating within a school environment, Abingdon Sports and Leisure is required to comply with school policies, which means that all food consumed on the premises must be prepared by the School catering team. However, customers may bring in a birthday cake to the party.
AGE RANGE
CHARGE
MAX NUMBERS
DESCRIPTION

Combo Deal - Bouncy Castle and Energy Assault Course
5-14
£125
20
A traditional bouncy castle with an additional slide attached. Great for small groups of children to bounce around and have fun for a special occasion. Our inflatable course is ideal for groups with lots of energy. This indoor assault course has slides, slopes and tunnels alongside barricades to barge through.

Combine the two for an ultimate inflatable experience
Zorb Football

12+
£175
12
Zorb football is a unique, fun and energetic experience that most people haven't seen or tried before. Encased in an inflated torus, you'll play a range of games with an added bounce! Junior and adult parties available.

Indoor and Outdoor Football
5-14
£95 (with a party host)

£75 (without a party host)

24
Let your child and their friends come along and enjoy a fun, safe and supervised game of football. A combination of skills and 5v5 games, it's the perfect way to release some energy.

Climbing
5+
£60
£65
£70
1:4 ratio
1:5 ratio
1:6 ratio
The climbing wall consists of vertical climbing surfaces with the added challenge of two overhanging lines as well as a slab line. Equipment included. Junior and adult parties available.

Traditional Party Games

5+
£95
18
Choose from a great list of traditional party games.

Create Your Own Bespoke Party

5+
£75
16
Tailor-make your own bespoke party! We have some great options for you…

Pool Floats Splash Session

8-14
£100
40
Come along, have some fun and take to the pool using multiple floats in a variety of shapes and sizes for our exciting new splash session.
Fin2Fit – Become a Mermaid or Shark

8+(Under 8's must have parental 1:1 supervision)
£199
10
Become a Mermaid/Merman or Shark for your birthday! Bring along up to 10 friends and transform into a Mermaid or Shark, swimming gracefully through the water hunting for treasure, playing games and building up your swimming skills. You and your friends will have fun swimming with a mono-fin, available in a variety of mesmerising colours.
*All equipment is included.
Combo Deal - Pool Inflatable - Commando Run and Floats
8-14
£175
40
This thrilling water-based inflatable allows children to tackle different obstacles the assault course offers, finishing off with a jump into the water at the end. Combined with fun pool floats in a variety of shapes and sizes for the ultimate splash party. Add music to your party at no extra cost!
Booking Your Party
To find out more about our birthday party offering, or to discuss how we can create the perfect day for you and your guests:
Telephone Number: 01235 849 062
Email Address: ase.info@abingdon.org.uk