Bursaries
Many pupils in the past came to Abingdon on free places either under the Direct Grant or the Assisted Place schemes. Since the demise of these schemes, the School has expanded its own bursary provision and aims to expand it further.
Pupils are on varying levels of support at Abingdon School from 10%-100% of fees. Those pupils who receive a 100% bursary also receive support for additional costs such as curriculum trips, school bus charges, school uniform and exam fees. This often makes the difference for families. Those who benefit bring fresh perspectives, motivation and inspiration to the whole school.

If you are interested in applying for a bursary, please click here for more information.
READ THE BURSARY BROCHURE ONLINE 
Testimonials from Old Abingdonians
Anthony Bracey (OA 2016)
I vividly remember my first visit to Abingdon. I was eleven. From the road, the Chapel and the old school buildings made a big impression on me. Looking round, I knew I wanted to learn here.
I came to Abingdon as a bursary pupil from a small primary school. If I had gone on to my local secondary school, I simply would not have benefited from the opportunities I received at Abingdon. I took piano to diploma level and cello to grade 8. By GCSEs, I was doing something musical every evening. Abingdon's 'Other Half' made this possible.
I felt intellectually stretched. I look back with gratitude at my teachers, who were willing to put the extra time in and to encourage me. And when the time came to apply for a place at Oxford, they gave me wonderful guidance.
Now I am in my third year at New College, Oxford, reading Classics, a subject I love and would not have discovered were it not for Abingdon. I was grateful for my bursary from the moment I arrived at Abingdon. I will continue to be grateful all my life.
Sam Murrell (OA 2011)
Abingdon changed my life. The teachers invested in me and helped me gain confidence academically. Sport taught me teamwork and responsibility, and the house system gave me friends for life. All of this added up to an outstanding education.
Now I am a leader in the NHS mental health system – a position I could not have reached without Abingdon. My journey here started with the offer of a bursary. I needed help; the School gave it.
The need is there. I know there are many capable and talented young guys from the local area whose families could not possibly afford an Abingdon education without the sort of financial help I received. I also believe the whole School benefits from the different perspectives these pupils can bring.
I realise that a long tradition of legacies and giving makes it possible for the School to be more generous with bursaries and I am so grateful to those who plan to continue this tradition. I will be joining them.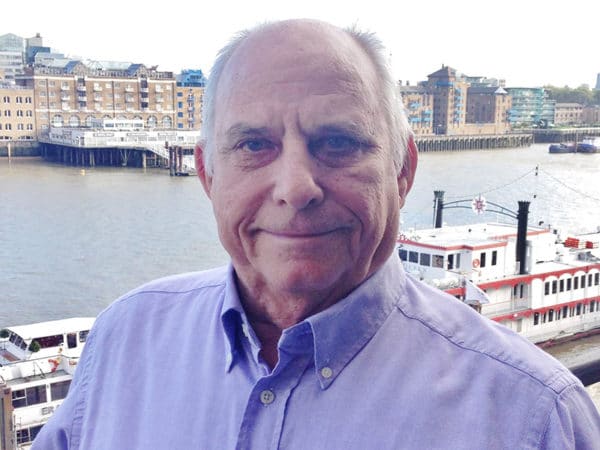 Why I choose to support bursaries at Abingdon, Peter Kandiah (OA 1959)
Peter was a 'scholarship boy' from Abingdon Town who went to Abingdon School in the 1950s. His education, along with that of many of his friends, was funded by the State. This was the case for those who passed the scholarship exam at 11+ or 13+. That is, until 1976, when the direct grant system was abolished, and Abingdon School became independent.
Following his education at Abingdon, Peter trained as a solicitor and spent a long career overseas practising law. "Fate has been kind to me, and I am now in a position to give back to the School so that another boy may have the same educational opportunities that I had."
Peter is currently funding the fees for a day boy at Abingdon for seven years. Peter knows that he is helping one bright boy from Abingdon Town gain access to an Abingdon education and the opportunities it affords.