At Abingdon, we are passionate about investment. Investment in our pupils, in our facilities, in our community and in our future. We are, and have always been, grounded, meritocratic and strongly bonded to our locality.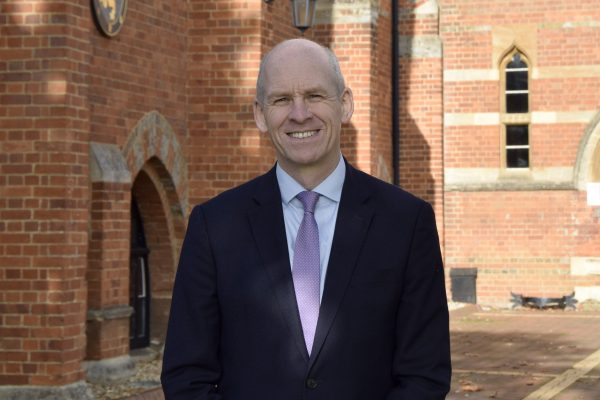 We want our pupils to have access to the most up to date resources and technology so they can benefit from an optimum educational experience and, when they leave us, we want them to be prepared for an ever-evolving world, one in which they can work hard and connect with people from all backgrounds. This is our vision for our own pupils and one we also want to share with other talented and highly motivated young people within our society.
Through means-tested bursaries, via our own partnership programme and that of the OX14 Learning Partnership, we can share the excellence of an Abingdon education, whilst remaining relevant and connected to the community in which we live and work. But, in order to do so, we need the support of our OAs, parents and friends.
This vision is part of an investment story which, in recent history, has seen the construction of our Sports Centre, Science Centre, 6th Form Centre, Library and Art Centre; and a dedicated business and economics and computer science building. Just as investment in these past projects has benefited our current student body and wider community; your donation will help us continue to invest in projects today which will provide the best possible facilities for our current and future students and those of our partnership schools; enabling us to build a sound future both for them and for Abingdon School. Thank you so much for your support.
Michael Windsor, Head
READ THE BURSARY BROCHURE ONLINE 
The School not only understands its responsibility to offer opportunity to the talented individual pupil but it believes that by doing so, it remains true to its history and continues to make a positive investment in society for the future.
Professor Mike Stevens (OA 1968), Chair OF GOvernors
Find out more about supporting:

Get in touch

Alexa Broad, Director of Development and Alumni Relations
Telephone: +44 (0)1235 849117
Harriet Alderman, Development Manager
Telephone: +44 (0)1235 849107
Email: [email protected]
Development and Alumni Relations Office
Abingdon School
Park Road
Abingdon
Oxfordshire
OX14 1DE