From the Chairman, Ken Welby
It is certainly a revelation to go back to School, especially if it has been a while since you were last there.
Depending on your age, you will experience various states of amazement at some of the changes you will see. The latest addition is the gleaming new Beech Court, creating a Library, a light and airy Art department and a very grown-up Sixth Form Centre. A lot of space has been reconfigured and upgraded, so where you might have learnt woodwork in the past is now offered up as a house room. There has been a lot of change at the School, and many OAs have helped to make this happen through generous donations.
Don't worry – some things never change at Abingdon. School House still dominates in its Gothic splendour, and Crescent has its reassuringly calm air of Edwardian gentility. I think that particular smell of catfish and formaldehyde has just about been exorcised from the old Biology labs, but the Dining Room still has the certain aroma particular to that beloved institution.
What hasn't changed much is the average Abingdon School boy. Though demographics may have shifted and altered the labels we ascribe to them, internally the boys are pretty similar to OAs across the generations. They still have that same slightly untidy look that is a product of the healthy distractions that Abingdon School throws up. Life's too short to tuck your shirt in if you are working on stage set design, kicking a ball about on Upper Field, or rushing to music practice.
The boys also share the same questions and concerns that we all did. Am I clever enough to go to University; will I be able to get a job; what should I study?
This is where the experience of OAs is so valuable. Please come back and remind yourself of what you were like as a 17 or 18-year-old. You were probably shy, confident, smart, successful, disorganised, clueless, focussed – simultaneously – just like our boys are at School today. It is great to come back and share your common experience with them, and help make sure they take the right steps in the future.
Of course it is also great to catch up with old friends from yesterday, and gauge how much or how little they have changed. This is where your OA Club excels. Come back and relive your youth on the Hockey pitch, laugh with your old form mates, or reminiscence at the London Drinks Reception. The School looks forward to welcoming you again, to show how things have and have not changed.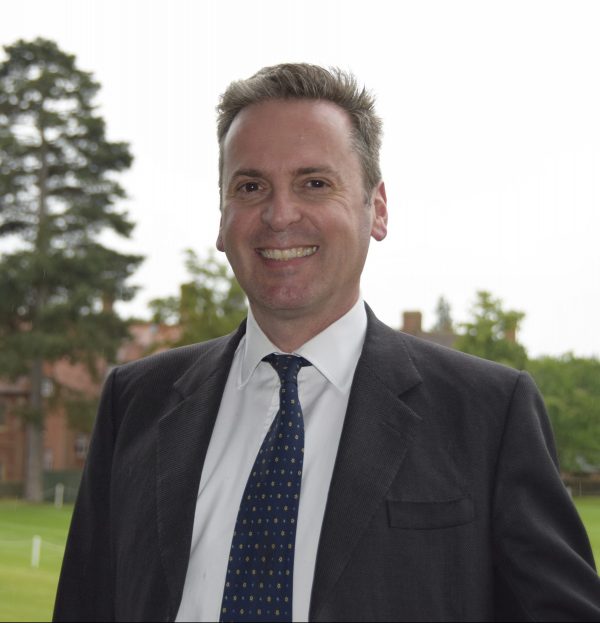 Plus ça change, plus c'est la même chose.