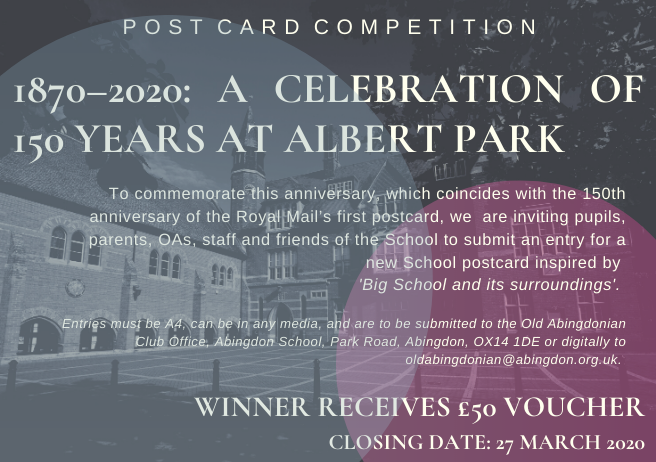 1870–2020: A Celebration of 150 Years at Albert Park
To commemorate this anniversary, which coincides with the 150th anniversary of the Royal Mail's first postcard, we are inviting pupils, parents, OAs, staff and friends of the School to submit an entry for a new School postcard inspired by 'Big School and its surroundings'.
Entries must be A4, can be in any media, and are to be submitted to the Old Abingdonian Club Office, Abingdon School, Park Road, Abingdon, OX14 1DE or digitally to oldabingdonian@abingdon.org.uk.
Winner receives £50 voucher.
Closing Date: 27 March 2020