This course is available to everyone
Based at Abingdon School (Greening Court)
Participants: Aged 8-12 years
Get to know these cute and geeky robots and embark on an exciting coding journey!
Participants will learn the basics of line-following robots, use colour markers to create a cityscape for Ozobots to roam and colour code them to solve challenges. in addition, participants on the course will learn how to program robots in 'Ozoblockly' in order to send messages in Morse code, develop games and learn how to navigate autonomously.
This robotics camp consists of eight 95-minute sessions over a two-day period and promises to be fun, creative and engaging.
No previous experience required.
10.00am – 4.00pm on each day
The cost of this 2-day camp is £100 per person.
All materials and equipment are provided.
Available dates:
This course is run in partnership with the Coding Guild.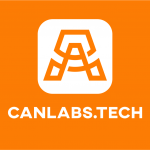 ---
---
To find out more information, please contact us:
Tel: 01235 849 062
Email: [email protected]