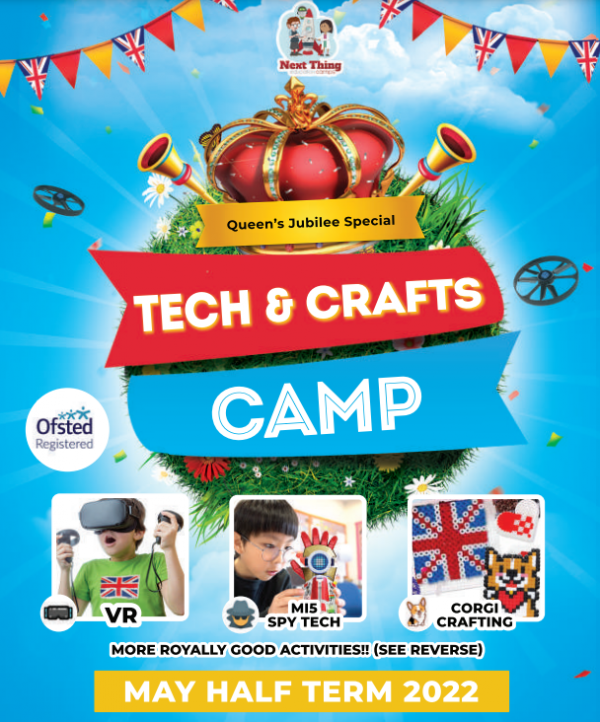 We are pleased to announce that Next Thing Education Camps are holding a May half term Technology and Crafts Camp at Abingdon School.
Monday 30 May – Wednesday 1 June 2022
9am – 4pm each day.
Celebrating the Queen's Platinum Jubilee, children aged 5-11 years old can experience the thrill of racing their own RAF drone, making wearable spy technology, modify madness with Minecraft and even craft their own Royal Crowns!
With over six years of experience and an exceptional track record across the South East of England, Next Thing Education Camps are an investment in your child's future. 'It doesn't feel like learning', with their lesson plans – concentrating on unlocking coding skills through fun games, children will be absorbed by the lesson and quickly acquire key computing skills without realising they are learning. During this camp, children will learn about app creation, Minecraft, Robotics and Coding.
For more information and to view the full list of activities, please click here, or watch this short video clip. You can also download this handy information leaflet.
Spaces on the camp are limited and are bookable on a first come first serve basis.
Use the code MAY5 for £5 off your booking.