Become a Mermaid/Merman or Shark
Based at Abingdon School Sports Centre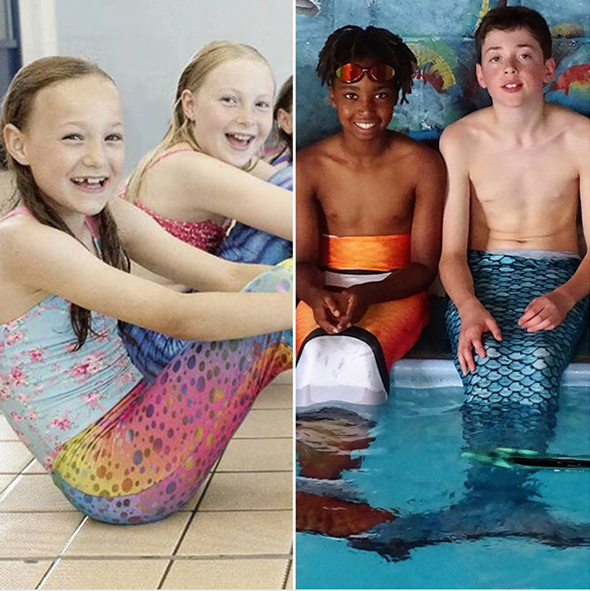 Girls and boys: Aged 8+ years
*Must be 'Learn to Swim' Stage 5+
The Mermaid/Merman and Shark awards are a great way for children to learn how to swim with a mono-fin (both feet in one fin), whilst improving their fitness and safety in the water. Children can progress through the Bronze, Silver, and Gold awards, as well as achieve distance badges as they learn to swim like mermaids/mermen and sharks. The classes are energetic, fun and a great way to keep your child active. All classes are delivered by qualified Fin2Fit instructors, accredited by Swim England and part of an RLSS UK Water Safety Partnership.
45-minute sessions between 9.00am-10.30am
The cost of this 4-day course is £48.
Available dates
Monday 6 -Thursday 9 April 2020
Due to the general situation with coronavirus, we have regrettably had to cancel this course due to our facilities being closed until the situation improves.
To find out more information, please contact us: