This course is available to everyone
Based at Abingdon School (Greening Court)
Participants: Aged 13-17 years
This hands-on coding camp has been developed to take a complete novice on an exciting journey. Participants will use Micro:bit to drive a model car and code it with Python. In addition, participants on the course will learn to code all on-board hardware from LEDs, buttons, speakers, accelerometers, Bluetooth and microphone. They will also use line sensors, proximity sensors and light sensors on the car, implement remote and autonomous driving and have fun playing their own games.
This coding camp promises to be fun, creative and engaging, and is catered to all abilities.
10.00am – 4.00pm on each day
The cost of this 2-day camp is £100 per person.
All materials and equipment are provided.
Available dates:
This course is run in partnership with the Coding Guild.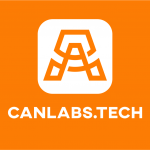 ---
---
To find out more information, please contact us:
Tel: 01235 849 062
Email: [email protected]