Covid-19 Secure Measures at the Amey Theatre
Last updated 13 May 2022
The Amey Theatre and Abingdon Sports and Leisure are delighted to be welcoming audiences back into our theatre.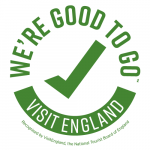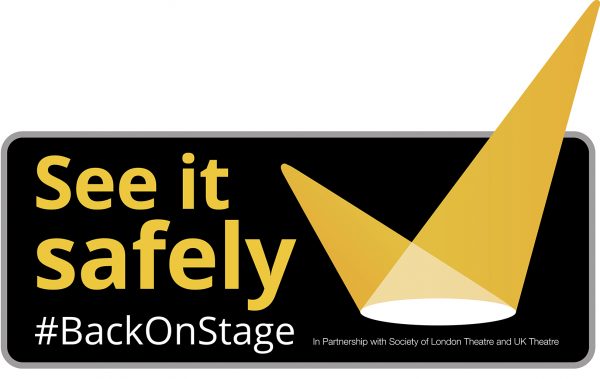 Please be assured that the safety of our audiences is of the utmost importance to us. We are following the safety and hygiene measures set out by the government and industry bodies in their guidance for performing arts and events.
We are accredited with We're Good To Go and the See it Safely schemes which set out guidance for venues to follow whilst open during the pandemic.
We are continuing to retain a series of precautionary measures and procedures so as to keep our audiences, performers, production crews and staff safe. All performances at the Amey Theatre are now being sold to full capacity seating, in line with government and UK Theatre guidance.
If you suspect you may have developed any of the symptoms of Covid-19, we ask that you do not attend the performance and follow government guidance. The main symptoms are:
a high temperature,
a new persistent cough,
a change in sense of taste or smell.
It is also no longer a leagal requirement when visiting the Theatre to wear a face covering, however we are strongly encouraging the continued wearing of masks during your visit in order to keep yourself and others safe.
Please note, that for Abingdon School events, there may be additional measures in place which will be communicated to you on the event page and prior to the event.
We recognise that some audience members may still feel uncomfortable attending a performance which is at full capacity. Where possible, we will work to have areas of socially distanced seating, but please note this will not always be possible.
As of 24 February 2022 we will be removing our own Test and Trace system the official NHS Covid-19 App QR code posters in line with Government guidance.
Abingdon Sports and Leisure will be reviewing these measures regularly and they are liable to change following updates to guidance. Please check back regularly for any updates. If you have any questions before your visit, please do not hesitate to contact us on 01235 849063 or [email protected]
Please see below a list of measure we have implemented:
Please note, for some events there may be additional precautions and/or restrictions in place. These will be listed on the event information page.
Regular sanitisation of auditorium and front of house spaces
Enhanced cleaning; including high intensity touch points such as door handles and handrails
Multiple hand sanitiser stations around the foyer and auditorium
Increase communication before an event with regards to the precautions in place
Our ventilation system draws in fresh air form outside, rather than recycled air
To help keep yourself, others and our team safe, we are continuing to ask and strongly encourage that everyone aged 11+ wears a face covering during their time with us, including whilst watching the performance.
We will be continuing with an online box office only, please purchase your tickets before the event from www.ameytheatre.co.uk
Contactless ticketing and payment